The Agora Works in Progress selects films from the countries of Southeastern Europe, the Black Sea and the Mediterranean region, giving the opportunity to the creative teams to present to potential financiers, sales agents, distributors and festival programmers and be discovered at the stage just before completion.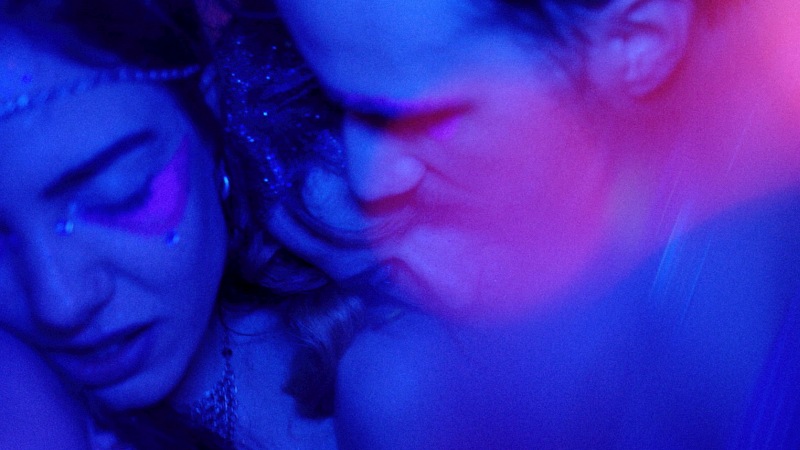 ΒΑSTARDS
Director: Nikos Pastras, Producer: Nicholas Alavanos - FILMIKI, Nikos Pastras, Greece, Out of Competition
Five boys and five girls, far away from the rules of a suffocating society, create their own community. They occupy a large house in the middle of nowhere and decide to live there together. The balance will soon be upset, relationships will be tested, but they will find a way to remain free, for as long as "together" lasts. True friendships that are bastardized with newfound emotional attractions that go beyond gender and race, improvisation games, confessional atmosphere and a world that is ready, or at least willing, to be torn down to be built from scratch.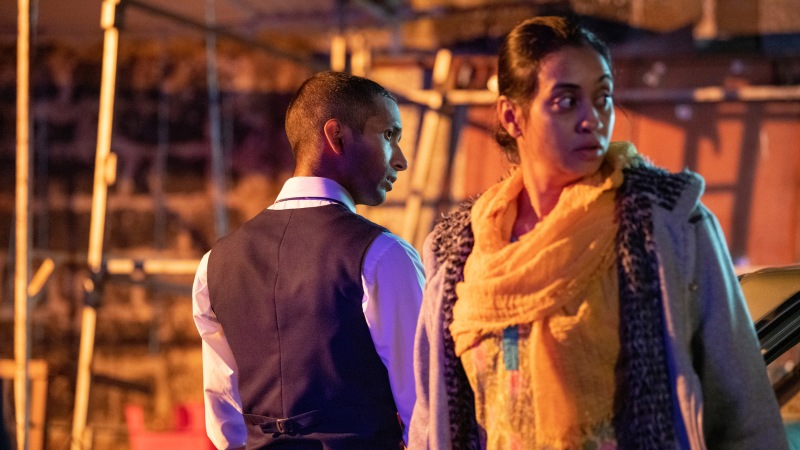 GAZING AT STARS
Director: David Constantin, Producer: David Constantin - Caméléon Production, Co-Producer: Frederic Eyriey - Lithops Film, Sales Company: Sudu Connexion, Mauritius, France
In the Black River workers' housing estate in Mauritius, old man Bolom has disappeared.When he goes out to look for his father, Ronaldo finds Ajeya, an Indian worker, hiding in his yard. Ronaldo lives off various little schemes, while dreaming of life as a golden boy. Ajeya, an immigrant textile worker, tries to escape from her life as a modern-day slave. Ajeya and Ronaldo leave the housing estate and go deep into the island's interior. From one strange encounter to another, their night journey takes on a new dimension. Ronaldo learns about himself, Ajeya breaks free and Bolom goes on a last trip in an attempt to give some meaning to his existence and get closer to his son.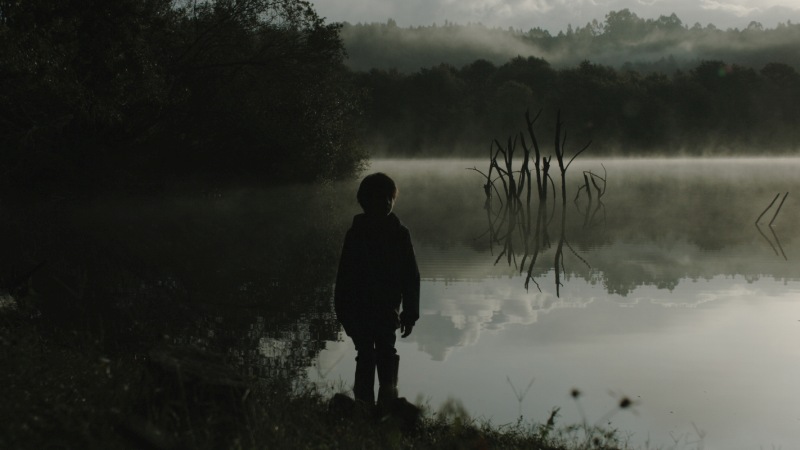 A MASS FOR WANDERING SOULS
Director: Pablo Lago Dantas, Producer: Diana Toucedo, Albert Kuhn Bosch - Diana Toucedo Films, Spain
Coexistence with ancient rituals surrounding "aguardiente" making, will bring in Alicia very vivid memories from her past. A past that will fill her house with forgotten ghosts, which will look for redemption throughout the fire and steam coming from distillation, reminding her that the present is not hers anymore.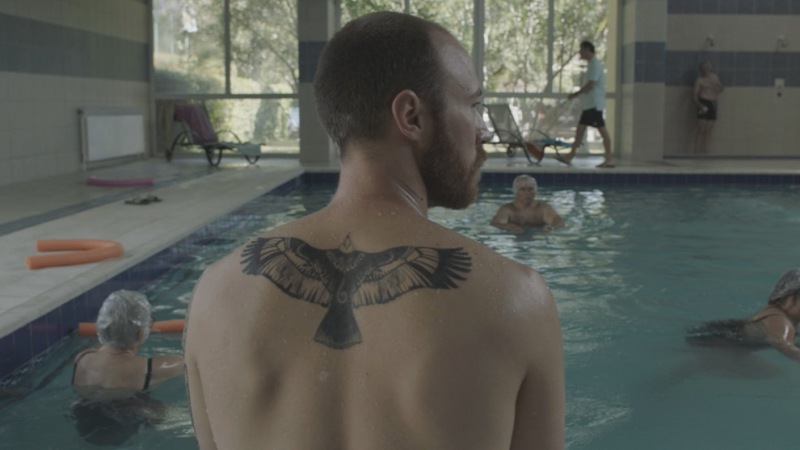 PELICAN
Director: Filip Heraković, Producer: Tamara Babun, Matija Drniković - Wolfgang & Dolly LLC, Croatia
Josip is a football goalkeeper recovering in a health spa after a knee injury that jeopardises his career. Faced with being on the verge of a major life change, Josip goes through an identity crisis and tries to find a way to reinvent himself. After unsuccessful visits from his girlfriend and friends, the opportunity to introduce himself as someone else comes when he is mistaken for Branimir Novak, the sales representative of robotic vacuum cleaners, at a conference taking place at the hotel. He then freely explores the experience of being treated differently due to a different profession, status and expectations, bringing into his life new friends, new love and a new perspective, as well as new confusion and dilemmas to tackle.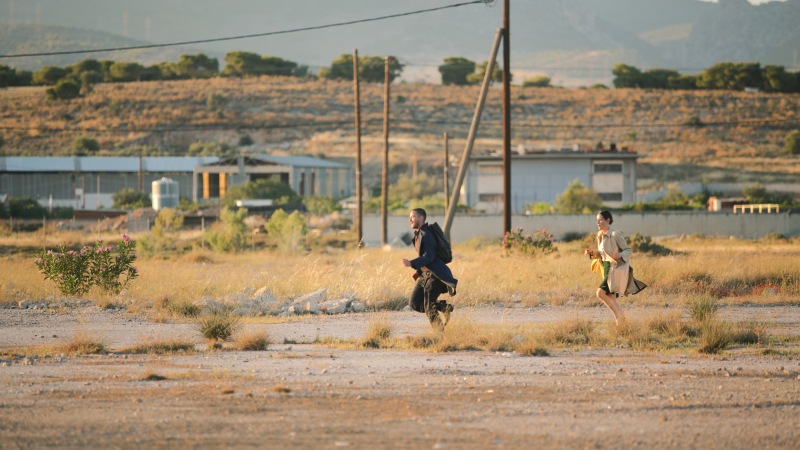 SILENCE 6-9
Director: Christos Passalis, Producer: Maria Drandaki - Homemade Films, Greece
Aris and Anna meet in a half-abandoned town full of strange monuments and surrounded by antennas, which fill the night with bizarre sounds and human voices. They soon realize that they are the only strangers in this place, which is under a constant threat: some of the inhabitants disappear suddenly and inexplicably, nobody can see them anymore but they listen to their desperate messages via the antennas. As we watch the town's daily life and its weird rules and rituals, Anna and Aris fall in love. When Anna disappears, they both realize that they share more in common than they initially thought.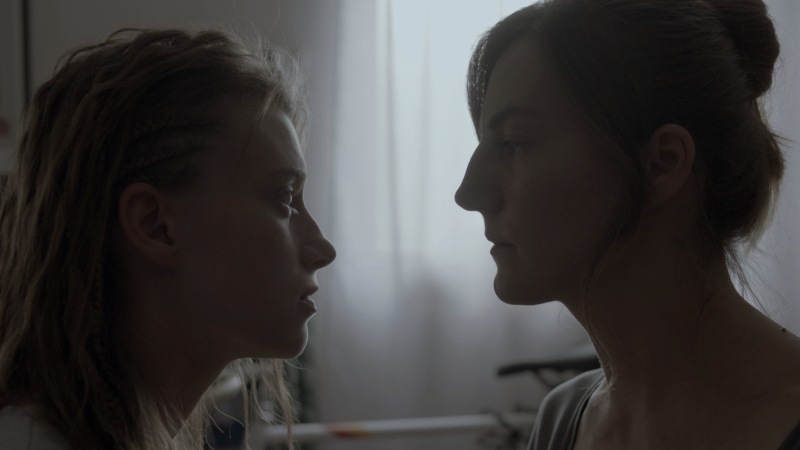 THINGS UNSAID
Director: Eleonora Veninova, Producer: Goce Kralevski - DNF FILMS, Co-producer: Mira Tomić - LILITH, North Macedonia, Serbia
Photographer Anna and her husband Fillip are at their summer house when their peace is disturbed by the arrival of Maya, the daughter of their longtime friends, whom they haven't seen in a long time. One night, when Maya returns to the house covered in blood, Anna and Maya share a strange moment of intimacy. Maya's secret infatuation with Anna uncovers all things unsaid that Anna and Fillip have kept from each other for years.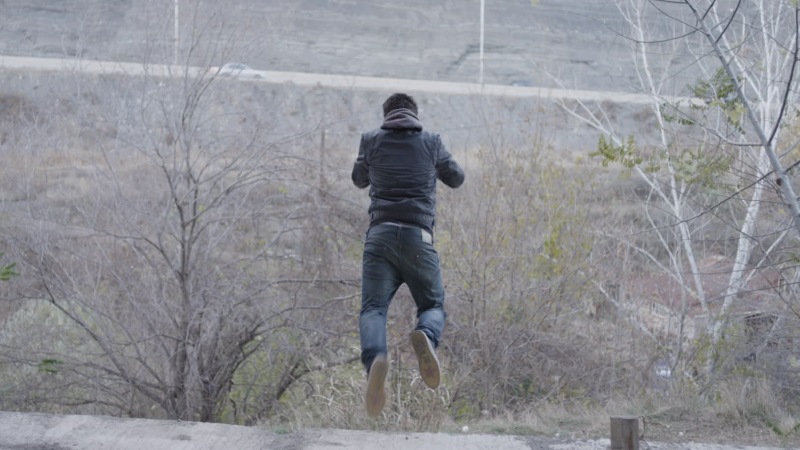 THREE JUMPS, ONE
Director: Rusudan Pirveli, Producer: Rusudan Pirveli - Caucasian FILMODROM, Co-Producer: Ranko Pauković – Editson, Georgia, Netherlands
Zuka hangs out with his street buddies all day every day, until one day an accident turns into a reason for falling in love with a woman twice his age. Trying to hook her up, he starts taking "life lessons" from Filter, a friend of his father's. But is it really enough to have the perfect lessons?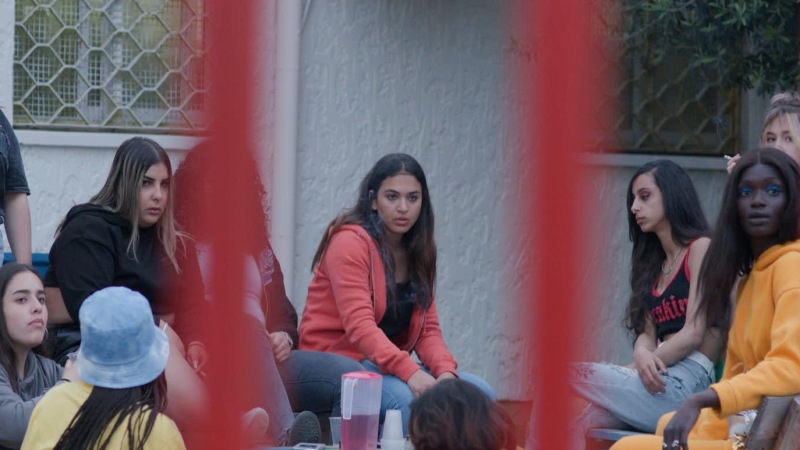 UPSIDE DOWN
Director: Lee Gilat, Producer: Aviv Ben Shlush - ZOA FILMS LTD, Israel
Shachar (17), a pretty, charismatic and clever young woman with a dark aura, lives in one of the toughest neighborhoods of Bat-Yam city with her dysfunctional family. Her father is hospitalized in a mental institution and her mother has both men issues and drinking problems. Every morning, Shahar, attends Gila's House, an alternative educational framework for at-risk girls, where a fixed group of 15 vibrant, oddball young women meet daily. Shahar's position there was secure until Perry (19), a new teacher-soldier, arrives as counselor. Perry is unconventional, charismatic and enigmatic. A strong attraction-repulsion dynamic is established between the two women. The relationship with Shahar prompts the demons from Perry's past to overcome her, and she takes Shahar along this dangerous journey.
AWARDS
119 Marvila Studios
Image post-production services
MuSou Music Group Award
Sound/music post-production services
Onassis Cinema Award
10.000 euro to a Greek project participating in the Agora (Crossroads Co-production Forum and Works in Progress)
ASTERISK*
Marketing Award
ERT Agora Works in Progress Award
2.000 euro to a Greek project
THE AGORA WORKS IN PROGRESS JURY 2021: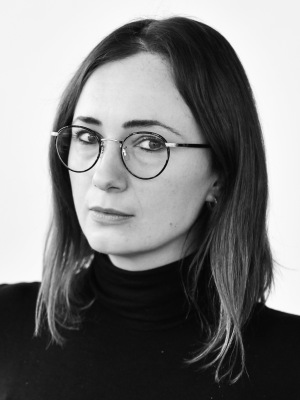 Dorota Lech
| Lead Programmer, Discover Section, Toronto IFF – Canada
Dorota Lech is a Polish-born, Toronto and New York-based film programmer, independent curator, and writer. She is the Lead Programmer of the Discovery section at the Toronto IFF, where she also curates films from Central, Eastern, and Southern Europe, as well as the Caucasus and Western Asia. Dorota holds a double M.A. in Political Science and Gender Studies from McGill University.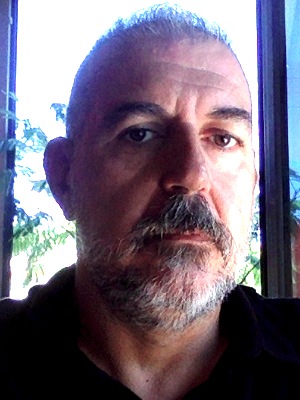 Nikos Smpiliris
| Producer, Boo Productions – Greece
After graduating from the National Technical University School of Athens, Nikos Smpiliris acquired a BA in Cinematography and an MBA in Film Production. He worked as an art-house films' distributor for over a decade before he moved to production, when, in 2012 he joined Athina Tsangari's Haos. Since 2017 he has been working as Head of the Film Department of Boo Productions and his production credits include the 2020 Orizzonti opening film Apples by Christos Nikou. He is currently developing the debut feature by renowned Greek visual artist Stefanos Tsivopoulos, as well as new projects by Alexis Alexiou and Renos Charalambides.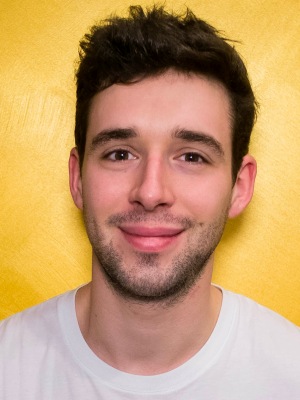 Simon Gabriele
| Acquisitions & Sales, Indie Sales – France
Simon Gabriele pilots the Acquisitions of Indie Sales, having previously been Acquisitions Manager at the Paris-based sales agent Films Distribution since 2015, and before that, trainee at Le Bureau, M6, Umedia, Le Pacte.
PITCHING PRESENTATION TUTORS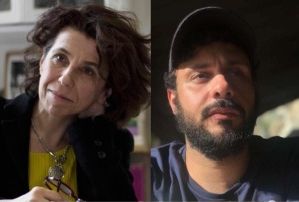 Isabelle Fauvel, Hakim Mao
| Consultants, Initiative Film - France
Initiative Film is a worldwide name in film development based in Paris. Founded in 1993 by Isabelle Fauvel, it is the very first film consulting company working on an international scale, along with Hakim Mao, a partner since 2018. The company specialises in the development of audiovisual projects for French and foreign professionals: producers, screenwriters, directors, artistic agents. It contributed to the completion and success of 500+ films and counts a unique network of producers, labs, film funds and institutions in Europe, The Middle East and Africa. Initiative Film's craft addresses both artistic value and project sustainability in order to best serve the vision of scriptwriters and filmmakers. It also ventures into the field of literature, nurturing worldwide adaptation opportunities between book publishers and filmmakers.