Επιλεγμένα project: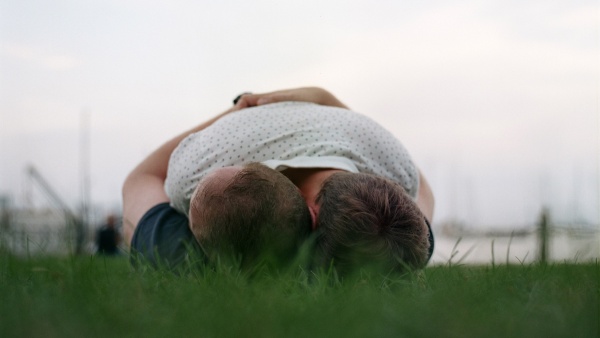 ACTS OF LOVE
Direction Isidore Bethel, Co-direction Francis Leplay, Production Lucie Rego, Pauline Tran Van Lieu - Hutong Productions, Co-production Jamie Gonçalves - Sin Sitio Cine, France, USA
Hoping to move on after a breakup in Mexico, I organize auditions in Chicago to find a new lover. From there, four men agree to join me in an experiment, writing our evolving relationships into a film. This soon takes its toll on me, and I seek help from my mother, who becomes a central figure in the film as she takes in my new project with reluctance and skepticism.
---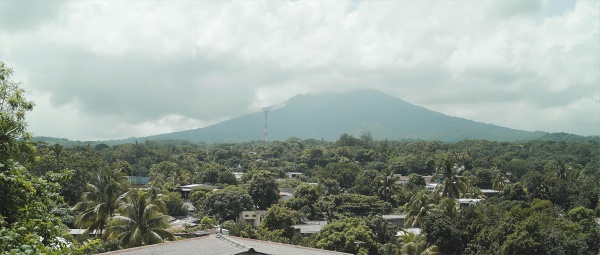 AFFECTIVE GEOGRAPHY
Direction Mari Moraga, Production Eduarda Galvão - Súbita Filmes, Co-production Mário Patrocínio, Luis Campos - BRO Cinema, Brazil, Portugal
In 2014 I lost my mother. Her absence reconnected me to my father and I realized he was alone in a foreign country. The irreversible war in El Salvador tore my family apart. After almost 40 years my father reunited with his Salvadorian family. Faced with many stories, I begin to understand my roots: the pain caused by war, the enforced separations, the difficulties in adapting to a new culture.
---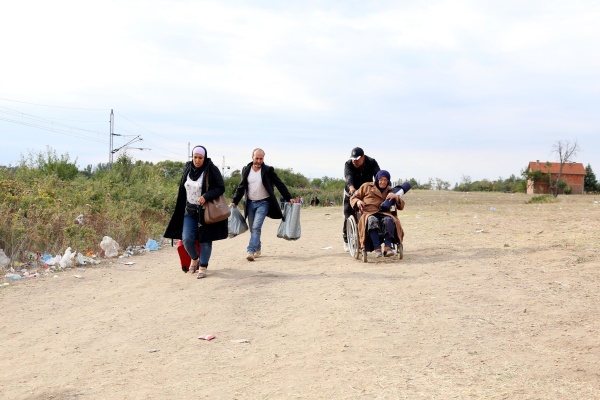 DISPLACED IN HEAVEN (working title)
Direction - Production Khaled Jarrar, Jenin Films, Co-production Thomas Kaske, Kaske Film, Palestine, Germany, Qatar
In 2015 I arrived on Lesbos. Nadira, 76, greets me with two kisses on the cheek. Her family has escaped Syria and just survived crossing of the Aegean Sea. Nadira marches into chaos as my camera keeps recording. I get more and more involved every day following the family through the Balkans. Instead of finding answers, more questions keep hunting me. Why the ongoing displacement and who benefits from it?
---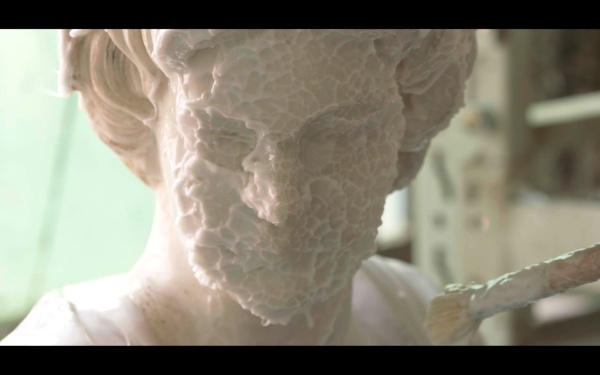 EPIC OF A STONE
Direction Sean Wang, Production Jia Zhao - Muyi Film, Co-production Zijian Wang - Black Fin, Valérie Montmartin - Little Big Story, Rea Apostolides, Yuri Averof - Anemon Productions, The Netherlands, China, France, Greece
Our film reveals the new era when China plays the role of "world buyer". After it is mined in Greece, a marble stone is shipped to China and turned into products of Western styles. Most of them will be sold in China, or shipped back to Europe to be sold to Chinese tourists. Through individual stories we investigate global consumption, and reflect on how and why Western cultures are being admired, copied, diverted and consumed by the Chinese for decades.
---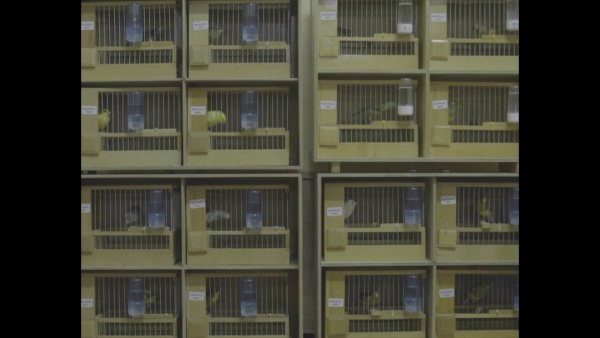 ESPERANTO
Direction - Production Stratis Chatzielenoudas, Greece
"Esperanto" means the "one who hopes". A poetic essay on communication, language and the relationship between humans and birds. The protagonists are people who participate in a bird breeding club, whose members, mostly men, learn the bird language. They come from different backgrounds and corners of Greece and for a year they try to teach their darlings the most beautiful song and hopefully, to win the annual bird singing contest.
---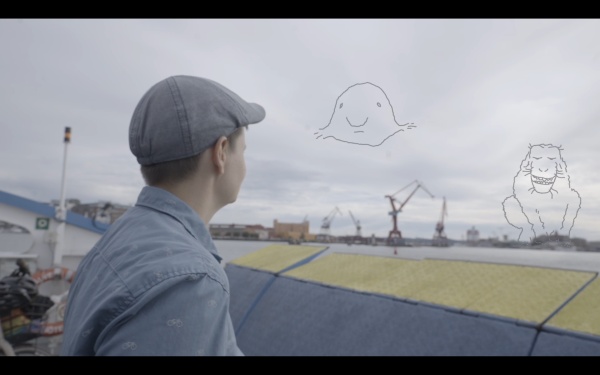 A HAPPY MAN
Direction Soňa G. Lutherová, Production Maros Hecko – Azyl Production, Peter Veverka, Nova Prospekt, Co-production Filip Čermák, Slovakia, Czech Republic
People who knew R. perceived her as a happy woman. She moved to Sweden with her husband, bought a house and now has two children. As a distraction from her routine, she started writing romantic novels for gay men. R. was happy but felt something was still amiss. She had to start living her true "self". R. is now Marvin. And Marvin is a man.
---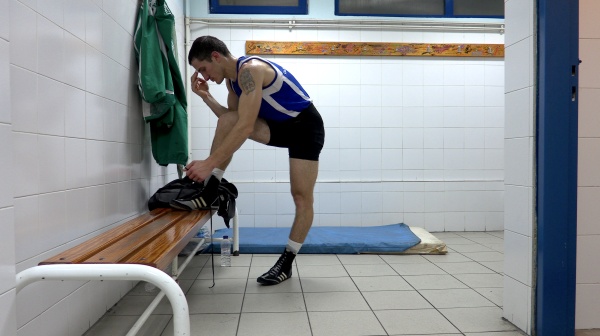 IF IT'S NOT OK IT'S NOT THE END
Direction - Production Salvador Muñoz, Co-production Raul Mora Jorquera, Producciones Minúsculas, Greece, Spain
Thodoris Ritzakis is a Greek, three times boxing champion. He is in his mid-twenties, a university graduate in Finance and Statistics and a father of three. He juggles everything at the same time and dreams of a future as a coach. While making steps forward he reinvents himself in the boxing world and work on his relationship with his wife and kids. He believes everything is going to be ok. If it's not ok it's not the end.
---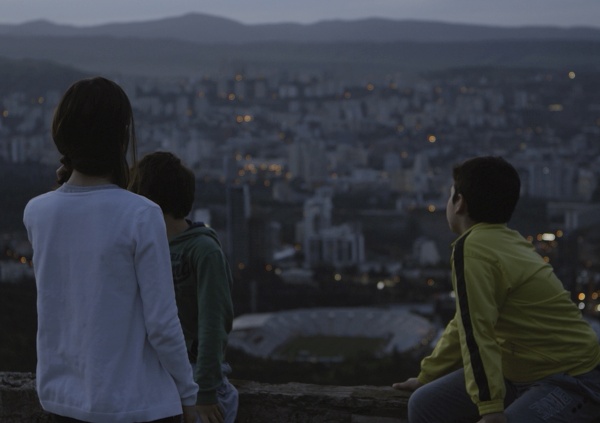 LAND OF MILK AND HONEY
Direction Gonzalo Recio, Co-direction Héctor Domínguez-Viguera, Carlos Mora, Production Andrés Díaz, Zerkalo Films, Spain
A collective portrait of the displacement and scars of war. Focusing on characters who suffer the consequences of the conflicts in the former Yugoslavia, Abkhazia and the recent situation of Syrian refugees in Greece, the film proposes an intimate and observational approach to those who face uprooting in their particular day-to-day and, in their held existence, dialogue and inhabit the same geography marked by the passing of time and expectations.
---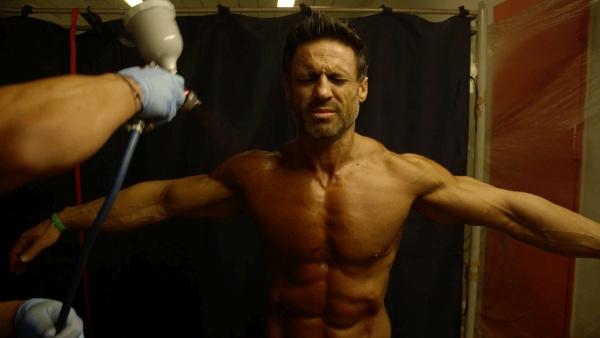 MADE IN VAIN
Direction Michael Klioumis, Production Louizos Aslanidis, Ekso Productions, Co-production Michael Klioumis, Greece
Personal demons, ongoing struggle with the mirror, sacrifices, bottled up feelings, hardcore training and diet shape the everyday life of Bodybuilders. Some of them call it iron sport, others a lifestyle, narcissistic and vain and others a religion. But all of them agree that, once a bodybuilder, always a Bodybuilder.
---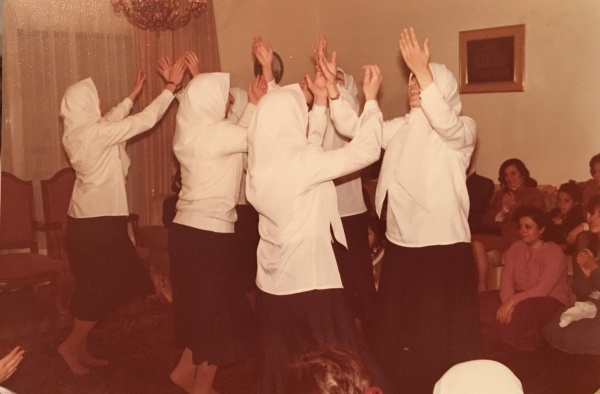 Q
Direction - Production Jude Chehab, Development Production Rita Baghdadi, Chehab Films, USA, Lebanon
For over fifty years a Syrian movement has been secretly growing into the largest Muslim women's organization in the world, who have remained underground and hidden. Through a generational lens, Q takes us deep into the mysterious, unspoken of world of the Qubaysiat, the regime-loving Sufis turned cult through the filmmaker, her mother and her grandmother's relationship to the group.
---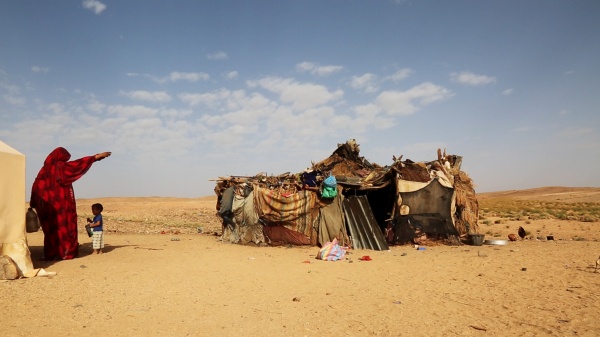 TARGUIA
Direction Leila Artese Benhadj, Production Justin Pechberty, Les Valseurs, France, Algeria
Tab is 16 years old and lives in the Algerian Sahara. After the death of her mother and the departure of her father for Tamanrasset, she takes on the responsibility of head of the family and looks after her six siblings. Today she wants to take life into her own hands once again. With the complicity of Asha, her childhood friend, she leaves her native desert for the first time in search of her father in the city.
---