22nd THESSALONIKI DOCUMENTARY FESTIVAL [5-15/3/2020]
Masters of Documentary at the 22nd TDF
Legendary French photographer of Magnum agency, Raymon Depardon, Lauren Greenfield who chronicles the vast wealth in the USA and avant-garde French-Colombian Laura Huertas Millán will be the faces of the 22nd Thessaloniki Documentary Festival (5 – 15/3/2020) through three tributes that are bound to change our perspective on reality.
The legend Raymond Depardon in Thessaloniki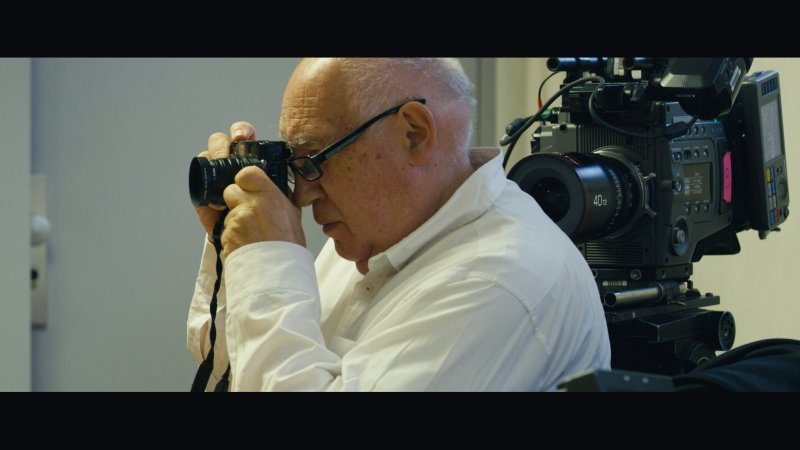 "I'm coming from journalism, but at the same time I'm tempted by poetry, politics, and maybe the idea of being a witness, a belief that you can still change things with the image.."
Raymond Depardon
Known for his emblematic photographs, French artist Raymond Depardon arrives at the 22nd Thessaloniki Documentary Festival as a documentarist. The Festival organizes a spotlight at the veteran photographer, featuring his three latest documentaries. Depardon's work spans six decades, during which he has filmed dozens of documentaries as well as fiction films.
Inspired by cinema verité, Depardon's documentaries narrate every-day stories. He claims that he considers himself to be a better reporter than photographer and notes that cinema has always been his greater passion. Depardon has been a source of inspiration for many filmmakers from all over the world.
The films of the tribute:
Journal de France, 2012, 100΄
A journal, a voyage through time. Depardon photographs France, his long-time partner and collaborator Claudine Nougaret rediscovers the unseen footage he has so carefully kept: his first steps behind the camera, his TV reports from around the world, snatches of their memories and of our history.
France, 2016, 84΄
Raymond Depardon delivers a unique picture of France today. Tender, moving, powerful – a film that will reveal the country's intimate side.
12 Days, 2017, 87΄
Every year in France, 92,000 people are placed under psychiatric care without their consent. By law, the hospital has 12 days to bring each patient before a judge. Based on medical records and a doctor's recommendations, a crucial decision has to be made – will the patient stay or leave? 12 Days after which lives can change forever. Granted access to these hearings for the first time, celebrated filmmaker/photographer Raymond Depardon captures these extraordinary encounters between justice and psychiatry. Astonishing, enlightening – a film that gives a voice to those who have previously been voiceless.
Lauren Greenfield: Filming luxury and wealth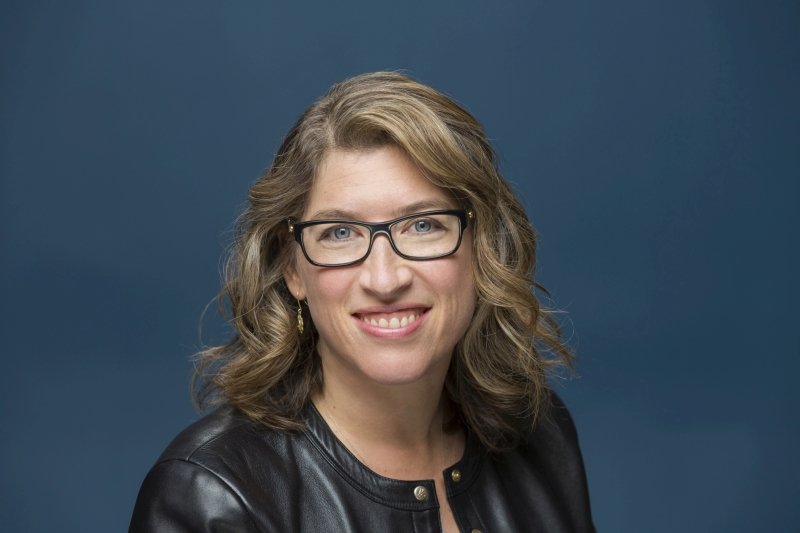 The Thessaloniki Documentary Festival introduces us to photographer and director Lauren Greenfield, who documents in her films the extravagant wealth, mainly in the U.S. The American artist will be in Thessaloniki to present her short and feature documentaries.
Greenfield has been interested for the past 30 years -ever since she read Bret Easton Ellis' novel Less Than Zero- in the bourgeoise. Excess, abundance, popularity, power, the commodification of sex and the obsession with the perfect body are among the issues tackled by Greenfield in her photographic and cinematic work.
The films of the tribute:
The Kingmaker, 2019, 101΄
Centered on the indomitable character of Imelda Marcos, The Kingmaker examines, with unprecedented access, the Marcos family's improbable return to power in the Philippines.
Generation Wealth, 2018, 106΄
Lauren Greenfield's postcard from the edge of the American empire captures a portrait of a materialistic, workaholic, image-obsessed culture. Simultaneously autobiographical and historical essay, the film bears witness to the global boom-bust economy, the corrupted American Dream, and the personal costs of late stage capitalism, narcissism, and greed.
Thin, 2006, 103΄
The story of four women suffering from anorexia and bulimia in South Florida.
The Queen of Versailles, 2012, 100΄
The Queen of Versailles is a film about a billionaire family and their financial challenges in the wake of the economic crisis.
Beauty CULTure, 2011, 30΄
The documentary investigates our obsession with beauty and the influence of photographic representations on female body image. Fashion photographers, child pageant stars, bodybuilders, teenagers, and intellectuals engage in a provocative dialogue that addresses the persistent "beauty contest" of daily life.
Kids + Money, 2008, 32΄
Money talks. Teens in Los Angeles discuss money: getting it, spending it and learning to live without it.
Magic City, 2015, 20΄
Welcome to Magic City, a legendary strip club where dreams are made, whether for the dancers seeking fame and fortune, the rappers using it as a platform to the big time, or the ballers making it rain. Renowned photographer and documentarian, Lauren Greenfield, takes us into the heart of Atlanta's sexiest music factory.
Fashion Show, 2010, 5΄
Lauren Greenfield's video "Fashion Show" mixes filmed footage with still photography from over 50 runway shows in New York, Milan and Paris.
Best Night Ever, 2012, 7΄
Revelers inside the Marquee Las Vegas nightclub describe the 60,000 square foot pleasure dome that promises an unlimited number of smiling girls eager to please in short, skin-tight dresses; a never-ending supply of premium alcohol hand delivered by beautiful VIP hostesses and Champagne Fairies; and the relentless, hands-in-the-air-side-to-side-head-bobbing sounds of electronic dance music played by the most in-demand DJs on the planet.
The "ethnographic fiction" of Laura Huertas Millián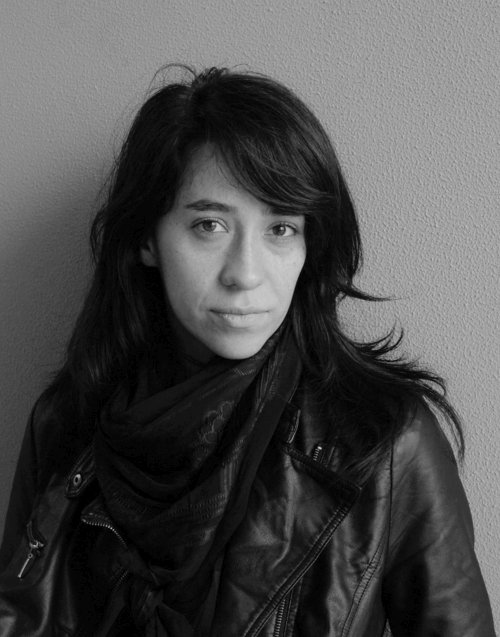 Laura Huertas Millián has provided us with a fascinating filmography of short and medium-length documentaries that she herself has described as "ethnographic fiction". Deciding on an anthropological approach, the French-Colombian artist changes in unexpected ways the tradition of ethnographic documentary, exploring notions such as freedom and often documenting the encounter between traveler and indigenous people.
The films of the tribute:
Journey to a Land Otherwise Known, 2011, 23΄
Shot in Lille's Tropical Greenhouse (France) Journey to a Land Otherwise Known is based on European accounts and studies that hark back to the discovery of America, formalizing a surreal ethnography of the New World. A "first contact" film, staged on the fake jungle of a European botanical garden.
Aequador, 2012, 19΄
Aequador is a travel account without words in a fictitious territory, reconstructed through video shootings made with a photo camera and inlayed totalitarian utopian architectures in 3D.
Black Sun, 2016, 43΄
Antonia is a lyrical singer whose beauty is uncommon, lush and somber. Recovering from a suicide attempt in a rehabilitation institution, all her family ties are irreparably broken. But her sister remains deeply affected by what happened.
La Libertad, 2017, 29΄
Matriarchies have assembled around the backstrap loom, a weaving Pre-Hispanic technique preserved for centuries by indigenous women in Mesoamerica. La Libertad unfolds like a weaving of figures and gestures constituting this labour, circulating between a domestic space, an archeology museum and a cooperative. Various communities and ecologies entwine around handicraft - tracing, echoing, articulating, expanding liberty.
Jeny303, 2018, 6΄
One single film roll intertwines two portraits: Jeny, the femme fatale alter ego of an anonymous millennial transgender; and a Colombian university space, the 303 building, about to be demolished.
The Labyrinth, 2018, 21΄
A journey into the labyrinthine memories of a man involved in the spectacular rise and fall of drug Lords in the Colombian Amazon. Wandering through the forest and a mansion in ruins (a replica of the villa from the television show Dynasty), this man will soon become the protagonist of his own hallucinatory account.
Jiibie, 2019, 25΄
The fabrication ritual of the green coca powder (called mambe or "Jiíbie") unveils an ancestral myth of kinship. In the Muiná-Muruí community, the coca plant is not a product, but a sacred interlocutor, the beating heart of a collective body.