61st Thessaloniki International Film Festival || 5 - 15/11/2020  
New initiatives by TIFF's Agora to support Greek production
Beloved Greek actress Katia Goulioni will be the Agora ambassador of the 61st Thessaloniki International Film Festival (November 5 – 15, 2020). Agora comes back from November 7 - 14 with actions and initiatives supporting Greek cinema. This year, due to the COVID situation, Agora will take place online.
One of the most exciting young actresses in Greece, Katia Goulioni has appeared in recent Greek productions, such as Symptom, Polixeni and Still River. She has worked in theater, both as an actress and as a director. She has, also, received an Iris award for costume design for her work in Still River.
Τhe Agora ambassador will promote the section's events and goals and will explain the vital role of TIFF's Agora to filmmakers, journalists and the audience.
The Festival's main goal, especially in these difficult times, is to support the Greek production with specific actions, using all the tools that Agora has to offer. The 61st TIFF:
Continues its successful program Meet the Future, presenting every year young professionals from different fields of filmmaking. This year, the program will focus on eight up-and-coming directors of photography of Greek films.
Increases the number of Greek projects, presented in Crossroads Co-Production Forum.
Presents Agora Lab, a development workshop for Greek projects. There, film experts will offer free guidance to Greek filmmakers with projects at the editing stage.
Dedicates Thessaloniki Locarno Industry Academy International 2020 to film professionals living in Greece.
Presents two new awards for Greek projects in the development sections of Agora, one for a project in Crossroads Co-Production Forum and one for a project in Works in Progress and Agora Lab.
Strengthens its collaboration with the Drama International Short Film Festival. The award-winning short films will be screened in Agora Film Market, where top film professionals will have the chance to see them.
Also, the online Audience Development & Innovation Online Lab, a collaboration between Europa Cinemas and the Thessaloniki Film Festival will offer ideas and solutions for the new era of COVID-19 and for re-designing the cinema experience.
As Katia Goulioni says, "this year, the Festival asks us to experience cinema in any way possible. The circumstances make this call more relevant than ever. However, in order to experience the Festival, there have to be movies. We know that distributing films in movie theaters has suffered a lot this year, but the only way to make sure that the wounds will close, is to ensure the continuity of cinematic practice. In that respect, TIFF's Agora has to play a vital role: to support the three levels of production (development, post production, sales), so we can continue to make and watch films, in any possible way."
TIFF's AGORA (November 7-14, 2020), supported by Creative Europe-MEDIA, is an industry event offering various networking opportunities for the global film industry. As an international meeting and trading event, AGORA runs parallel to the Thessaloniki International Film Festival and offers to its industry professionals a variety of industry activities which focus on the countries of Southeastern Europe and the Mediterranean region. The Works in Progress and Crossroads Co-production Forum awards amount up to 200.000 Euro in cash and in services.
Agora Video Library continues its collaboration with Cinando. Accredited guests will have the opportunity to access online a selection of films from Agora and the Festival's program.
Meet the Future
The 61st Thessaloniki IFF's Agora presents for the second year the section Meet the Future – an initiative that embraces the future of film. Meet the Future focuses on young, up-and-coming professionals of different capacities across the film universe.
For its second edition, Meet the Future will be presenting eight cinematographers living in Greece. It's the first time that a large, international film festival will focus on cinematographers. The program is a collaboration with GSC – Greek Society of Cinematographers, with the support of Canon and ARRI.  
Meet the Future will present cinematographers that have already worked on short films or/and feature films, who either have received cinematography awards in a Greek festival, or their short or feature film has participated in large international festivals (Cannes, Venice, Berlin, Locarno, Karlovy Vary, San Sebastian, London, Rotterdam, New York, Tribeca, Toronto, Sundance, Clermont-Ferrand).
The festival asked each one of the participants to create, with the guidance of two experienced tutors, Dionysis Efthimiopoulos - GSC (cinematographer) and Alexis Alexiou (director) a one-minute promo video, which they will present to film professionals from all over the world, in order to show their work and to start new collaborations.
The participants in Meet the Future are:
Asimina Dionysopoulou
She was selected at Sarajevo Talents in 2018, worked in the films Yawth (2018) and Sad Girl Weekend, a film awarded at the Drama Short Film Festival which was screened at the online Karlovy Vary Film Festival.
Yannis Kanakis
Collaborated with director Yorgos Zois in his first feature film, Interruption, which premiered at the Venice Film Festival. He has worked on numerous award-winning short films (Yellow Fieber, Washingtonia, Premier Amour), screened at Berlinale and Clermont-Ferrand film festivals.
Yannis Karambatsos
He was selected in Sarajevo Talents in 2018, awarded for his work in Mare Nostrum (Vienna Shorts 2020 - Festival du film court de Villeurbanne 2020, GSC award Drama Film Festival 2020, AIFF 2020), and he has worked with Yorgos Zois in the short film Touch me.
Fili Olsefski
Cinematographer at the documentary Express Scopelitis, she has worked on the short films Deathcar and Mila, for which she won a GSC award (2019).
Stelios Pissas
He has worked on numerous short and feature films and he collaborated with Yorgos Zois in his film 8th Continent, which was screened at Venice Film Festival.
Yannis Simos
For his work in Torpor by Dimitris Tsalapatis he won a GSC award. He has worked on the feature film by Fokionas Bogris, Amercement.  
Manu Tilinski
He has worked in Wasted Youth by Argyris Papadimitropoulos and Jan Vogel. He has been awarded for his work in the short films Maneki Neko and Bella.
Giorgos Valsamis
Cinematographer in the Palme d'or winner for short film The distance between us and the sky. Two of his films, I Am Afraid to Forget Your Face and The Last Ferry from Grass participate at the International Competition and Cinéfondation of Cannes Film Festival.
Thessaloniki Locarno Industry International (November 10 – 14)
The Thessaloniki Locarno Industry Academy International 2020, a collaboration between the Thessaloniki International Film Festival and Locarno Film Festival, is here for the fifth year!
Six young film professionals living in Greece will participate in the Thessaloniki Locarno Industry Academy International, a tailor-made educational program for film professionals working in film promotion and distribution. For this year only, the Academy accepted applications also from producers.
In this five-day program (November 10 – 14), top film professionals will offer their expertise to the six participants through discussions, case study presentations and teamwork. The tools provided by the program will help them expand their experience and professional network in the fields of international sales, marketing, distribution and film programming.
Due to the global pandemic, this year the Thessaloniki Locarno Industry Academy International will take place online. Project manager of the Thessaloniki Locarno Industry Academy International 2020 is Konstantinos Aivaliotis.
Meet the participants!
Dafni Bechtsi, Cinobo / Founder, CEO, Managing Director
Dafni, born and bred in Thessaloniki, is a 27 year old molecular parasitologist that moved to Athens after 9 years of living in Glasgow to take an 180° turn of career and create Cinobo, a Greek streaming service devoted to independent cinema. Her experience in academic research and the opportunities she was given having been raised in a family with decades of expertise in the film industry allowed her to bring the first Greek sVOD platform to life. Cinobo currently offers the largest curated online library of independent cinema in Greece and it distributes selected titles, collaborates with local institutions and runs and supports cinema-related events. Dafni hopes to have a role in establishing new business models and collaborative solutions to support the local industry and film community and envisions that Cinobo can play part in shaping an innovative future for the film industry.

Hermione Efstratiadou, asterisk* / Film Marketing Executive
Hermione began her journey in cinema as an intern at Thessaloniki Documentary Festival and she continued working at Thessaloniki International Film Festival as a staff member. For the past year, she has worked as a Film Director's Assistant. Currently working as a Film Marketing Executive and Production Assistant. Hermione graduated from Aristotle University in 2017, where she studied Journalism and Mass Media.

Chrysanthi Karfi Koi, Haos Film / Producer
Chrysanthi started working in various positions in production and in the AD department in 2015.  In 2017 she joined as an Associate Producer Athens-based  filmmaker run production company and post studio Haos Film ('Attenberg', 'Alps', 'Before Midnight'-Line producing, 'Chevalier', Athens Olympics opening ceremony video creation). Her first feature as a Producer with Haos was "Digger'' directed by Georgis Grigorakis (70th Berlinale- Art Cinema CICAE Award, Sarajevo FF-Heart of Sarajevo for Best Actor). Chrysanthi is now producing on behalf of Haos Film the documentary "Second Home'' by Ioanna Tsoucala which has been funded by the Greek Film Center and the Hellenic Boradcasting Corporation (ERT). With 'Second Home' she was also one of the 30 international producers selected for the 2020 edition of Eurodoc Producer's Workshop. Furthermore, she is working alongside director/writer/ producer Athina Rachel Tsangari on the development of her upcoming projects as well as renown photographer's Ari Marcopoulos' documentary 'Refused'.
Romanna Lobach, AKRAN / Producer
Romanna Lobach graduated with a BA in acting from the Drama School of Athens Conservatory in 2013. She started her career as an actress when she was only 11 years old and up until now she has acted in over 20 short and feature films. She has been awarded for her performance in the films "OLLA" by Ariane Labed in 2019 and "4 March" by Dimitris Nakos in 2015 in festivals in Greece and abroad. Moreover she was selected in Talents Sarajevo Film Festival in 2017 and she is a regular member of the Hellenic Film Academy. She has worked as a copywriter in the advertising firm McCann Athens. Because of her special relationship with the field of cinema since the beginning of her acting career, she has decided to aspire for a career as a film producer. In the last 3 years she has been working with various production companies in different projects and at the same time she is developing her first films as a producer with her own production company, AKRAN. Her first short-film "SKIN" by Manolis Mavris premiered in the PÖFF Tallinn Black Nights Film Festival 2019.

Sotiris Petridis, Freelance Film Producer / PhD, School of Film Aristotle University of Thessaloniki
Sotiris Petridis is a freelance filmmaker and producer based in Thessaloniki, Greece, with several short films, a feature film and selected audiovisual spots in his filmography. He is a member of the Greek Film Academy, a member of the European Film Academy, and a member of the Greek Screenwriters Guild. He has been systematically writing scripts and producing films, while he has also directed four short films, which have been screened around the world and awarded by several international film festivals. His first feature film (as a screenwriter and a producer), Scopophilia (2018), premiered at Thessaloniki International Film Festival, where it won the Special Youth Jury Award. In 2019, he participated in Sarajevo Talents, which is organized by the Sarajevo Film Festival and the Berlin International Film Festival. Following his first participation, he was accepted again in Sarajevo Talents in 2020, which is a rare event for a filmmaker to participate twice in this event. Finally, he is currently conducting his postdoctoral research at the Film School of Aristotle University around the narrative structures of series produced for SVOD platforms.

Magda Vaz, Thessaloniki Animation Festival / Festival programmer
Graduated from Fine Arts in the University of Barcelona and having a postgraduate degree in Documentary Films in the cultural center Francesca Bonnemaison, Magda Vaz continued her master studies in Cultural Management at the Universitat Oberta de Catalunya. She had co-curated the selection of films for the Thessaloniki Queer Art Festival for two consecutive years and at the same time, last year, she developed a film festival called 'Films from the South' in Thessaloniki, which was based on audiovisual projects that break the dominant binary structures to present new intersectional narratives between class, race, gender and religion. Currently she collaborates with the 6th Edition of Thessaloniki Animation Festival in the programming and management department.
Crossroads Co-Production Forum (November 10 – 13, 2020)
Seventeen projects from Southeastern Europe, the Black Sea and the Mediterranean region will be pitched during Crossroads Co-Production Forum, which will take place online. Despite adversities in the cultural sector, we were happy to receive a larger number of high-quality projects, which made the selection process harder, but also very rewarding.
Strong female characters of all ages are a common theme in this year's Crossroads selection and we are happy to announce that half of the projects are by women directors. Phone scams, patriarchy, ecology, identity, gender issues, belonging, family, monsters, a giant and the first feature film from Libya since 1986 make up this year's Crossroads selection.
Debut feature films are presented alongside films of established directors, such as Stephan Komandarev, whose new project HELLO - part of his trilogy (Directions & Rounds) - is selected through our partnership with Sofia Meetings. Another partnership is with MFI Script2Film Workshop from which we have selected the project BIRTHDAY by first time director Lara Zeidan.
For the first time we are introducing the COCO&CROSS project: Connecting Cottbus (November 4-6) of the Film Festival Cottbus and Crossroads Co-production Forum (November 10-13) of the Thessaloniki International Film Festival. After actively supporting films from our common territories of Southeastern Europe and the Black Sea, this year we have decided to present one project in common to our industry professionals, thus giving it an opportunity for back-to-back exposure. The project VACUUM by award winning director Yelizaveta Smith was presented with the CoCo Award at the KVIFF Eastern Promises for Projects in Development and is also selected by Crossroads Co-production Forum via our partnership with MIDPOINT Institute.
We are also very proud of past participants Azra Deniz Okyay, Ameen Nayfeh and May Odeh for having had their film premieres GHOSTS (Turkey, France, Qatar) and 200 METERS (Palestine, Jordan, Italy, Qatar, Sweden) during the Venice Film Festival and for winning the Grand Prize at Settimana Internazionale della Critica and the People's Choice Award at Venice Days, respectively.
The members of the Crossroads Co-Production Jury are:
Anamaria Antoci | Producer, Tangaj Production - Romania
Milan Stojanivic | Producer, Sense Production - Serbia
Katarina Tomkova | Producer, consultant, training provider- kaleidoscope, Punkchart films, MIDPOINT Institute - Slovakia & Czech Republic
The projects are:
20,000 SPECIES OF BEES
Director: Estibaliz Urresola, Producer: Lara Izagirre – Gariza Films, Spain
ANNA!
Director: Marco Amenta, Producer: Simonetta Amenta – Eurofilm, Co-producer: Antoine de Clermont-Tonnerre - Mact Productions, Italy | France
AS GOD WILLS
Director: Mari Gulbiani, Producer: Kate Kalandarishvili – Midifilm, Georgia
BIRTHDAY
Director: Lara Zeidan, Producers: Séverine Tibi, Anaïs Calmels - Sevana Films, Lebanon | France. In collaboration with the Mediterranean Film Institute
HELLO
Director: Stephan Komandarev, Producers: Stephan Komandarev, Katya Trichkova - Argo Film, Co-producers: Eike Goreczka - 42film, Elie Meirovitz - EZ Films, Bulgaria | France | Germany. In collaboration with Sofia Meetings
I'M HERE, I'M FINE
Director: Emine Emel Balci, Producer: Dilek Aydin – Heimatlos Films, Turkey
KRIEGSAUSGABE
Director: Tarık Aktaş, Producer: Güneş Şekeroğlu – Hay Film, Turkey
KYUKA - JOURNEYING TO THE MOON THROUGH THE ENDLESS SEA
Director: Kostis Charamountanis, Producer: Danae Spathara – Heretic, Greece
MEDIUM
Director: Christina Ioakeimidi, Producer: Louizos Aslanidis – EKSO Productions, Greece
NALA AND STELLA
Director: Tonia Mishiali, Producers: Tonia Mishiali, Anna Różalska, Stelana Kliris - Bark Like A Cat Films, Co-production: Match&Spark, Cyprus | Poland
ONCE UPON A TIME IN TRIPOLI
Director: Abdullah Al-Ghaly, Producer: Miftah Saeid - Cyrene Productions / Hassala Films, Libya | Egypt
PATTY IS SUCH A GIRLY NAME
Director: Giorgos Georgopoulos, Producers: Christos V. Konstantakopoulos, Fenia Cossovitsa, Fani Skartouli - Faliro House Productions - Blonde Audiovisual Productions, Greece
RETIRO
Director: Elina Fessa, Production: Vasilis Chrysanthopoulos - PLAYS2PLACE, Greece
THE SUMMER WITH CARMEN
Director: Zacharias Mavroeidis, Producer: Panos Papahadzis, Dimitris Tsakaleas (Associate Producer) – Argonauts Productions, Greece
TAKOTSUBO
Director: Miki Polonski, Producer: Shira Hochman - MINA Films, Co-producer: Janja Kralj - Kinoelektron, Israel | France
THEY COME OUT OF MARGO
Director: Alexandros Voulgaris, Producer: Eleni Bertes – LOGLINE, Greece
VACUUM
Director: Yelizaveta Smith, Producer: Aleksandra Kostina - Bosonfilm, Ukraine In collaboration with MIDPOINT Institute
The Crossroads Co-production Forum Awards include: The Two Thirty-Five (2|35 Inc) main prize of a co-production award (image and sound) to the winning project in post-production services. The CNC (Centre national du cinéma et de l' image animée) Award of 8.000 euro for script development. The ARTE Kino International Prize of 6.000 euro. Finos Film will offer to a Greek project 3.000 euro cash prize. The Producers Network of the Cannes Film Festival - free accreditation for the 2021 edition. Project selection at Sofia Meetings 2021 of the Sofia FF. The Mediterranean Film Institute Script2Film Workshops scholarship for 2021. The THESSALONIKI EAVE Marketing Workshop Scholarship for its 2021 Marketing Lab. Asterisk* will offer Packaging and Project Marketing Strategy to one project. Initiative Film is offering script consultancy in one Greek project.  CINEMED will include at least one Greek project in the Development Grant selection according to its state of development and follow the films from Crossroads and Works in Progress in regards to its program selection.
Agora Works in Progress (November 10 – 13)
We are happy to announce the Works in Progress selection of films from Southeastern Europe, the Black Sea and the Mediterranean region, which will take place online, during the Thessaloniki International Film Festival.
Eleven films in the editing or post-production stage will be pitched and presented on November 10 to the industry professionals who this year, will join us online due to the COVID-19 pandemic.
Ten films are presented for the first time to the industry audience and will show an up to 8-min clip. The creators, besides having the opportunity to meet with sales agents, festival programmers and potential partners are also competing for the prestigious Eurimages Lab Award of maximum support 50.000 euro for an Innovative and daring (both artistically and in terms of production) film, the Graal post-production Award and the MuSou Music & Sound Award. ERT will offer a cash prize of 2.000 euro to a Greek film in post-production in the Agora Lab or Works in Progress section. The awards of the Works in Progress section – both in services and cash prizes – sum up to more than €100.000
Greece, Poland, Serbia, Ukraine and Turkey are represented in this year's selection and we hope they have the same success as last year's films SWEAT (Poland, Sweden) by Magnus von Horn which was in the Official Selection of Cannes 2020 as well as LA ULTIMA PRIMAVERA (The Netherlands, Spain) by Isabel Lamberti whose film premiered in L'ACID Cannes 2020 and received the New Directors Award at San Sebastian International Film Festival 2020.
The members of the Works in Progress Jury are:
Dorien van de Pas | Head of New Screen NL, Representative of Eurimages, The Netherlands
Michael Stütz |Head of Panorama, Internationale Filmfestspiele Berlin, Germany
Karina Korenblum |Sales & Acquisitions, Cercamon / Screenbox, UAE
Yorgos Zois  | Director and producer, Squared Square, Greece
This year's list of films is:
18
Director: Vasilis Douvlis, Producer: Panagiotis Kakavias, Co-production: ERT, GFC, Greece
CYCLING WITH ZOLI THE TURK
Director: Szabolcs Tolnai, Producer: Szabolcs Tolnai -Atalanta Serbia
THE GAME
Director: Ana Lazarevic, Producer: Pavle Stefanovic- NiKrivaNiDuzna, Serbia | USA
HOW'S KATIA?
Director: Christina Tynkevych, Producer: Olha Matat – Evos Film, Ukraine
MIRROR MIRROR
Director: Belmin Söylemez, Producer: Hasmet Topaloglu – Filmbüfe Productions, Turkey
MUSA
Director: Nikos Nikolopoulos, Producers: Nikos Nikolopoulos, Artemis Zervou, Greece
PRIME TIME
Director: Jakub Piątek, Producer: Jakub Razowski- Watchout Studio,, Co-production: TVN Poland
ROCK BOTTOM RISER
Director-Producer: Fern Silva, Portugal | USA
SNOW AND THE BEAR
Director: Selcen Ergun, Producer: Nefes Polat- Nefes Films, Co-production: Michael Eckelt - Riva Film, Set Sail Films, Turkey | Germany | Serbia
TRACKING SATYRS
Directors: Maciej Mądracki, Michał  Mądracki, Gilles Lepore, Producer: Beata Rzeźniczek- Madants, Co-production: Pierre-Alain Meier - Prince Film, Poland | Switzerland
WITHOUT
Director: Luka Papić, Producer: Srdja Vuco- Ranc production, Non-Aligned Film, Serbia
AGORA LAB
In these turbulent times the Agora of the Thessaloniki International Film Festival is adding a new activity for the support of the local cinema industry.
The Agora Lab action comes to complement the Agora Works in Progress and to offer three (3) selected Greek films the opportunity to edit their material under the guidance of experienced professionals as tutors. Agora Lab is a workshop through which the selected creators can shape their material to its final form, develop its hidden capabilities and receive valuable tips for completing their film.
The Agora Lab tutors are:
Antigoni Papantoni, acquisitions - Heretic Outreach, Greece
Yiannis Sakaridis, artistic director of Drama Short Film Festival, director, editor, Greece
Mira Staleva, producer, head o Sofia Meetings of the Sofia Film Festival, Bulgaria
The three selected films in post-production stage are:
DISSOLVED
Director: Thodoris Vournas, Producers: Petros Niamonitakis, Thodoris Vournas - Correct Creative Productions, Co-production: Dimitris Argyriou - NewBorn Short Film Agency, Greece
MIRACLE GARDEN
Directors: Vaya Danielidou, Konstantinos Topalis, Producers: Vaya Danielidou - 24plus1, Panos Raptis (Associate Producer) - ArtFactual, Greece
VOLUME 7 (MEMORY RELOADED IT)
Directors: Panos Pappas, Despina Charalampous, Producers: Nikos Moustakas, Nancy Kokolaki - Bad Crowd, Co-production: Seahorse, Bandur, Two Times Filmmaking, Eyelandarts, Greece | Cyprus | Serbia | USA
European Women's Audiovisual Network (EWA) Mentoring Program (November 9 – 14)


The mentoring program of EWA (European network for women in the film industry) is aimed at women cinema producers who already have a relevant experience at the national level and wish to evolve further to a European/international dimension. In most cases this growth also involves a strategic and business development of their company. Business mentoring is a one-to-one relationship focused on the needs of the mentee to develop/reinforce specific competences, skills, and a problem-solving attitude, as well as on the availability and capability of the mentor to provide advice on those issues. It is a scheme where the experience and competences of the mentor match the specific needs of the mentee.
TIFF61 EWA Network Mentoring Group:
Mentors: 
Martichka Bozhilova - AGIT PROP - Bulgaria
Bettina Brokemper - Heimat Film - Germany
Enrica Capra - Graffiti DOC - Italy | France
Martina Haubrich - Calafilm - Germany
Laura Briand - Les Films d'ici - France
Ada Solomon - Hi Film Productions| Micro Film - Romania
Jelena Mitrovic - Film House Bas Celik - Serbia
Zeynep Atakan - Zeyno Films - Turkey
Participants:
Mina Dreki - Marni Films - Greece
Anaïs Bertrand - Insolence productions - France
Ana Castanosa - 9am Media Lab - Spain | Switzerland
Simona Pelliccioli - Dandy Projects - Italy
Manuela Buono - Slingshot films - Italy
Niam Fagan - Lunar Pictures - Ireland
Magdalena Petrovic - LEWA productions - Croatia | France
Mina Keshavarz - Mindoc Film Production – Iran | France
Europa Cinemas Innovation Day Lab (November 12)
The Thessaloniki IFF and Europa Cinemas co-organize the Europa Cinemas Innovation Day Lab with the topic "Re-designing the collective cinema experience". The Workshop is dedicated to cinema exhibitors. Moderated by Frank Groot (exhibitor, KINO Rotterdam, Netherlands), the focus for this 3-hour Lab will be on sharing approaches to re-designing the cinema experience, on devising programming strategies (in-venue and online), on communication with audiences and health and safety measures with audiences and staff. The lab will involve practice-based insights from fellow exhibitors as well as opportunities for smaller group discussions.
Agora Talks will be back, in order to offer to film professionals the tool for a better understanding of co-production now and of film marketing from the stage of development.
For more information please contact: This email address is being protected from spambots. You need JavaScript enabled to view it.
Meet the Future is a collaboration with: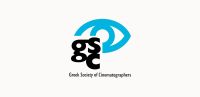 With the support of: