61st Thessaloniki International Film Festival || 5 - 15/11/2020  
Sofia Exarchou is the director of the 61st TIFF's spots
Sofia Exarchou, director of award-winning film Park, was assigned to direct the 61st Thessaloniki International Film Festival's spots. Inspired by the unprecedented situation and with motto "Cinema, no matter what", Sofia Exarchou created three cinematic spots, produced by Maria Drandaki/ Ηomemade Films.
As every year, the Festival gives a vote of confidence to a young and talented Greek director.
"In a period of fear and uncertainty, I wanted to create three short stories about making and watching films, no matter what. I approached each spot from a different perspective. The first is from the creators' point of view, those who make films. It is a funny story about the uniqueness of the cinematic composition, its magic, difficulty and craziness. The second one is from the viewers' point of view; it is about the experience of cinematic viewing. And the third one is dedicated to all the cinema geeks – the film buffs, the amateur filmmakers and the science fiction lovers" notes Sofia Exarchou.
The Spots:
Sci-fi 
Rooftop
 Foleys
More about Sofia Exarchou:
Sofia Exarchou was born in Athens. She studied electrical engineering at the Athens Polytechnic, film direction at the Stavrakos Film School, and theatre at the Stella Adler Studio of Acting in New York. She continued her post-graduate studies in ESAV in Toulouse. She has written and directed two short films (Apostasi, Mesecina) and in 2014 she was selected to participate in the Sundance Screenwriters & Directors' Lab. Park, her first feature film, premiered at Toronto IFF and was selected at San Sebastián IFF, where it won the New Directors' Award. It participated in numerous festivals (Rotterdam, BFI, San Francisco IFF, BAFICI, Stockholm, Angers, Warsaw, CPH etc) and won international awards (Best Film Award-Εuropean Film Festival Palic, Best Actress – Thessaloniki Film Festival, Best First Time Director and Best Sound – Hellenic Film Academy etc.)
She is currently preparing her second feature film, Animal. Animal was selected to participate in the Cannes Cinéfondation Atelier, in June 2020.
Credits:
Scriptwriter – Director: Sofia Exarchou
Producer: Maria Drandaki
Director of Photography: Simos Sarketzis
Editor: Livia Neroutsopoulou
Sound Recordist, Sound Mixer, Sound Designer: Panagiotis Papagiannopoulos
Art Director: Eva Goulakou
Costume Designer: Marli Aliferi
Make up: Ioanna Lygizou
Production Manager: Katerina Thanopoulou
Production Assistant: Giannis Nasis
A' Assistant Director: Daphne Psarros
Β' Assistant Director: Spyridoula Diasparra
Focus Puller: Irini Zevgoli
Β' Camera Assistant/ DIT: Leonidas Papafotiou
Gaffers: Marcin Kukor, Kostas Patramanis                          
Key Grip: Konstantinos Charatzoglou
Props Master: Tasos Kontaxis
Location Scouter: Panagiotis Lazarakos
Production Company: Homemade Films
Rooftop
Flomaria Papadaki
Vasilis Vilaras
Eva Vlassopoulos
Grigoris Ballas
Giorgos Iliopoulos
Livia Neroutsopoulou
Eleanna Tsakiri
Aggeliki Gerolymou
Antonia Gounitsioti
Alexandros Nikolouzos
Elena Kalimeri
Rinio Dragasaki
Kostas Mouroulis
Dimitra Zalokosta
SCI-FI
Louiza Papazoglou
Ioli Dourabei-Exarchou
Iasonas Oikonomopoulos
Avgoustos Lambrou
Foleys
Aineias Tsamatis
Stelios Dimopoulos
Stella Vogiatzaki
Yiannis Papadopoulos
Post Production
AUTHORWAVE 

Post Production Manager
Panos Bisdas
Post Production Supervisor
Liza Chrysochoou
Color Correction
Manos Hamilakis
Color Correction Assistant
Maria Tzortzatou
Technical Supervisor
Panagiotis Karachalios
Catering: CAMEL
Lights: Bright Vision
Projector: Nobile Sound
The creative team of the spot would like to thank:
Michael Cacoyannis Foundation  

Alexandra Georgopoulou
Kostas Varympopiotis
Valia Tserou
Giorgos and Roulis Alahouzos
LOCATOPIA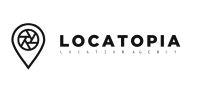 Dimitra Vlagopoulou
Konstantina Kotzamani
Iro Kokkini
Yannis Vaslemes
KOPRΙA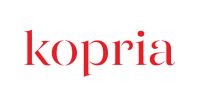 Olga Filaniotou
Ioanna Karamanou – Studio Karamanos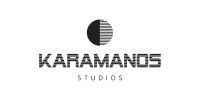 Ilias Ktistakis – White Balance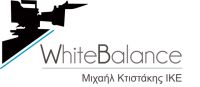 Stelios Kammitsis
Park My Car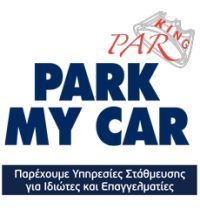 Dimitris Kanellopoulos
Yannis Anastasiadis
Haris Pournias
Athena Petridou
Charalabos Bakirtzoglou
Gina Pavlopoulou
Elina Psykou
Giannis Ageladopoulos
Vangelis Pappas and Markos Pappas