"The Rules of the Game", the main exhibition of the 62nd Thessaloniki Festival, is travelling to Athens
The Project Gallery (16/12/2021-29/1/2022)
The main exhibition of the 62nd Thessaloniki International Film Festival, "The Rules of the Game", following its successful course in Thessaloniki, is moving to Athens, at The Project Gallery (3, Normanou str., Monastiraki). The timeless masterpiece The Rules of the Game (1939) served as inspirational guide for the 62ndTIFF's main exhibition, hosted in collaboration with MOMus – Experimental Center for the Arts, inviting ten young visual artists to create ten original works, drawing inspiration from Jean Renoir's iconic movie.


Unconditionally timeless, especially in the liminal times we're living in, as we brace ourselves to greet an emerging meta-world, Jean Renoir's chef-d'oeuvre grooms us for a much needed and inevitable transition to a new era. A movie that reminds us how abruptly the rules of the game can change in a split second, and how important it is to redefine them from scratch",
The artists taking part in the exhibition are:
Kyriaki Goni
Alexandros Maganiotis
Diamantis Sotiropoulos
Sofia Stevi
Dimitris Tataris
Marina Velisioti
Nikolas Ventourakis
Xenia Vitos
Doreida Xhogou
Stathis-Alexandros Zoulias
Exhibition opening: Thursday, December 16, 17:00-22:00. Exhibition duration: 16/12/2021-29/01/2022. Working hours: Tuesday-Saturday, 12:00-20:00. Exhibition curation: Orestis Andreadakis. Co-ordination-production: Thanos Stavropoulos. Admission: free.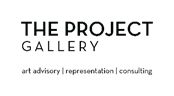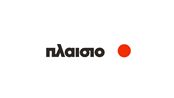 Communication sponsor:

Communication supporters: