"Thessaloniki Goes to Cannes": Project submissions are now open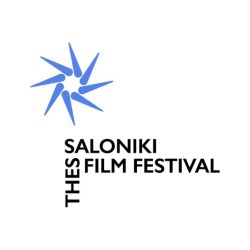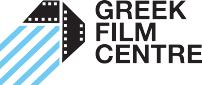 The participation of TIFF's Agora at the "Thessaloniki Goes to Cannes" is a collaboration between Thessaloniki International Film Festival and the Greek Film Centre with the Cannes Film Festival. Greece is the only country from Southeastern Europe and the Balkans that is involved in the project of Marché du Film of Festival de Cannes, one of the biggest and sought-after film markets in the world. Films that have previously participated have made significant contacts that have led to deals with sales agents and distributors from abroad. Among the successful films that have already been presented in the event are Apples by Christos Nikou, Winona by Alexandros Voulgaris, Defunct by Zacharias Mavroeidis, Dolphin Man by Lefteris Charitos, The Waiter by Steve Krikris, When Tomatoes Met Wagner by Marianna Economou, Polyxeni by Dora Masklavanou.
Five feature films in progress (fiction and documentary) will be presented to sales agents, distributors and programmers that will attend this year's Cannes' Marché du Film. The five selected producers will be granted accreditation from the Marché du Film. We are looking for either fiction or documentary films produced in Greece or co-produced in Greece, in the stage of post-production. The deadline for submissions is Monday, 14th March 2022.
Materials to be submitted:
20-25 minutes from the film for the evaluation
100-word synopsis in English
Logline in English (up to 2 lines)
Credits production country/countries
The genre of the film
Contact information
Estimated delivery date
What are you looking for at the Cannes Film Festival (distributors, sales agents, festival premiere etc)
Photos of the director and of the producer, as well as film stills
Submit your application here:
For more information contact: This email address is being protected from spambots. You need JavaScript enabled to view it.
Stay tuned with the Festival:
Website: www.filmfestival.gr
Digital Archive: www.myfestival.gr
Facebook Page: facebook.com/filmfestival.gr/
Agora / English Page: facebook.com/AgoraTIFF
YouTube Channel: youtube.com/user/filmfestivalgr
Instagram: instagram.com/filmfestivalgr/
Blog: blog.tiff.gr/
The initiative is sponsored by Aegean Airlines, the official air-carrier sponsor of the Thessaloniki Film Festival.

With the support: