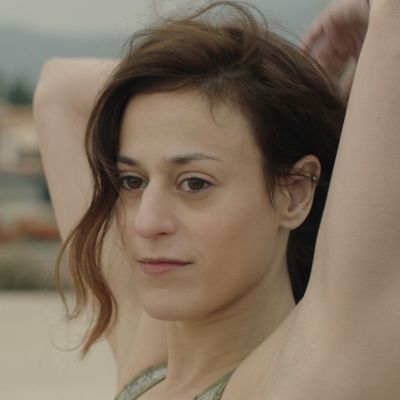 Dimitra Vlagopoulou was born in Athens. She is a graduate of the National School of Dance (KSOT) and the National Theatre of Greece Drama School. In the theater, she has collaborated with Thomas Moschopoulos, Katerina Evangelatou, Stathis Livathinos, Akillas Karazisis, Ektoras Lygizos, Nikos Hatzopoulos, Viktor Ardittis, Effie Theodorou, Dimitris Agartzidis, the Blitz Theatre Group, and others. She has worked for the National Theatre of Greece, the Stavros Niarchos Foundation, and the Athens and Epidaurus Festival. In 2020, she won the Melina Mercouri Award for her performance in The Tragic History of Hamlet, Prince of Denmark, directed by Ektoras Lygizos. In cinema. she won Best Actress at the 57th Thessaloniki International Film Festival for her role in Sofia Exarchou's Park.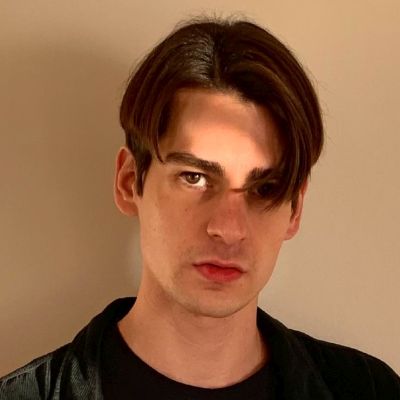 Konstantinos Georgopoulos was born and lives in Athens. A graduate of the Athens Conservatoire Drama School (2015), he is also a dancer and singer. In theater he has worked with Euripides Laskaridis, Vassilis Myrianthopoulos, Lakis Lazopoulos, Sofia Philippidou, and Yiannis Panagopoulos. In film he has worked with Kostis Charamountanis, Panos H. Koutras, Yorgos Zois, and others. He has participated in Euripides Laskaridis's performance ELENIT and is currently preparing for Kyuka, Kostis Charamountanis's debut feature film. His favorite song right now is "The Man that Got Away" by Judy Garland, and his favorite film is Fallen Angels by Wong Kar-wai.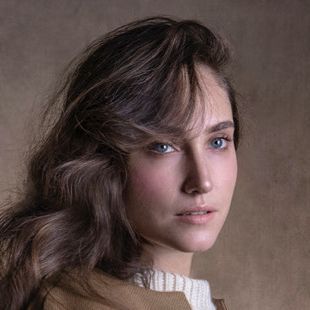 Chara Mata Giannatou was born in Berlin and grew up in Athens. A graduate of the National Theatre of Greece Drama School (2013), she has worked as an actor in both Greece and Germany. Among her most important work in the theater are collaborations with Michael Marmarinos, Akillas Karazisis, Vangelis Theodoropoulos, George Kimoulis, and Dimitris Katalifos, in productions of the National Theatre, the Athens Festival, the Municipal Theatre of Piraeus, Neos Kosmos Theatre, and others. In film and television, she has collaborated with directors including Kristian Zübert, Tassos Boulmetis, and Manousos Manousakis.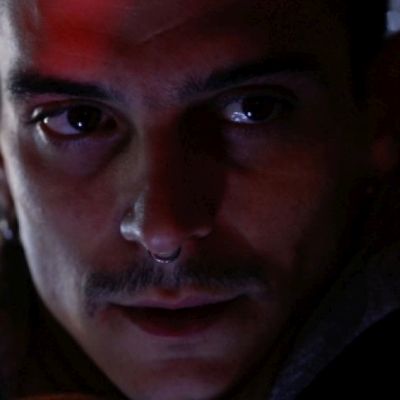 Born in Crete, Nikos Zeginoglou holds a degree in Music Technology and Acoustics from the Technological Educational Institute of Crete in Rethymno, and a degree in Acting from the "Delos" Drama School. He has appeared in the films Park by Sofia Exarchou (nominated for Best Supporting Actor at the Iris Hellenic Film Academy Awards), Holy Boom by Maria Lafi, Hector Malot: The Last Day of the Year and Fox by Jacqueline Lentzou (Best Actor at the Athens International Film Festival – Opening Nights and the Pančevo Film Festival), The Distance Between Us and the Sky by Vasilis Kekatos, which won the Short Film Palme d'Or at the 72nd Cannes Film Festival (Best Actor at the Drama and Villeurbanne Film Festivals), and many other shorts. His hobbies include Krav Maga, composing electronic music, singing and model making.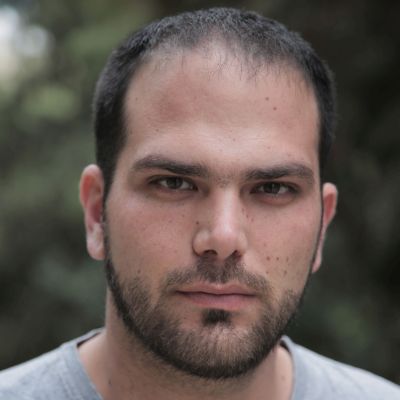 Pavlos Iordanopoulos was born in Athens in 1989 and is a graduate of the Athens Conservatoire Drama School (2014). He attended seminars with Theodoros Terzopoulos (2016) and Eleni Skoti (2010). He has performed on the stage in High and Low – A Murderer in Tokyo (directed by Syllas Tzoumerkas and Youla Boudali, 2016), MUTE by Giorgos Adamantiadis (directed by Stelios Patsias, 2018), and The Bastards of Sisyphus, also by Giorgos Adamantiadis (directed by Dimitris Logothetis). In film, he has collaborated with Yorgos Zois, Georgis Grigorakis, Kostas Gerabinis, Dimitris Nakos, Syllas Tzoumerkas, and Christos Massalas. In 2016, he directed his debut feature film People. In 2020, he won Best Actor for the short The Meaning of August, directed by Manos Papadakis, at both the 43rd Drama International Short Film Festival and the 26th Athens International Film Festival – Opening Nights. He has taught drama since 2011.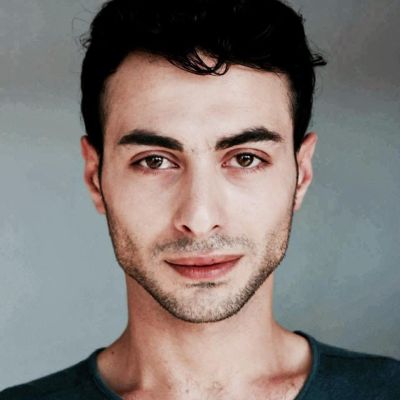 Ioko Ioannis Kotidis was born in Veria. He is a graduate of the Athens Conservatoire Drama School and an honors student of the Athens School of Fine Arts. As an artist, he directed Dokidoki *the Boy Who Wanted to Fly (a short visual poem), created the drag performer Imiterasu and the performances "Billet-doux for Beginners" and "Deep Mourning Spectacle" with Panagiotis Manouilidis as his main collaborator, and participated in projects including "Extra Tuition" by Natasa Exidaveloni and "Unlimited Shrimp" & "Who['s] is Who[on]" by Michalis Siganidis. He has also worked with Adonis Volanakis and Iosif Vivilakis, while his designs have been included in theater programs and elsewhere. As a film actor he has collaborated with Vasilis Kekatos on The Distance Between Us and the Sky, which won the Palme d'Or at Cannes (Special Mention at the Drama Film Festival, Best Actor at Villeurbanne). As a theater actor he has collaborated with Mihalis Panadis, Michael Marmarinos, Martha Frintzila, Tonia Ralli, Konstantinos Arvanitakis, Argyris Xafis, Io Voulgaraki, Nikos Karathanos, Amalia Bennett, Philippos Tsalahouris, and others. As a set and costume designer he has collaborated with Argyris Xafis, Artemis Flessa, and Vassilis Mantzoukis, while he has also created masks for performances by Mihalis Panadis.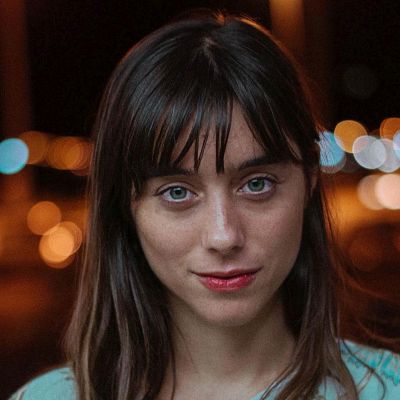 Georgina Liossi is a Greek theater, television, and film actress. She studied Psychology and Philosophy at the American College of Greece (Deree) before gaining a Master's degree in Criminology at La Sapienza University of Rome. In the theater she has collaborated with Thomas Moschopoulos, Dimos Avdeliodis, George Kimoulis, Christos Karasavvidis, and others. In film she starred in Christos Nikoleris's "Nobody", for which she was nominated for Best Supporting Actress at the Iris Hellenic Film Academy Awards (2010). She has also worked inn films including Yawth and Sad Girl Weekend by Lida Vartzioti and Dimitris Tsakaleas, and Love in the End by Vasilis Kehagias. She played in the successful ANT1 television series Tamam.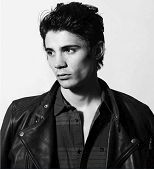 Kostas Nikouli was born and raised in Athens, graduating from the "Delos" Drama School in 2016. In theater, he has collaborated with directors Angela Brouskou, Aliki Danezi-Knutsen, Stavros Tsakiris, Manos Karatzogiannis, Ioli Andreadi, and others.In film, he played in the feature film Xenia by Panos H. Koutras, which premiered at the Cannes Film Festival. For his performance as Danny, he won Best New Actor at the Athens International Film Festival – Opening Nights, and Best Actor at the Queer Film Festival of Lisboa. He has also played in the feature films Spring Awakening by Constantine Giannaris and The Republic by Dimitris Tzetzas, and in shorts including Forever Young by Spiros Charalambous, WHACK by Syni Pappa, Young Fish by Chrisanthos Margonis, and Pashka by Oltion Lippe.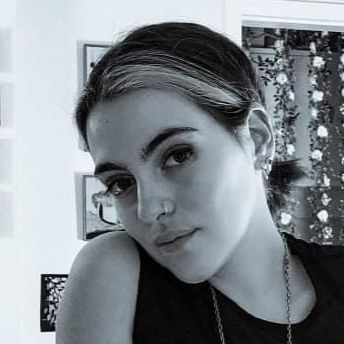 Natalia Swift is an Athens-born actor. She graduated from the Athens Conservatoire Drama School in 2020. She has played in three shorts and two feature films. She has just finished shooting the feature film Bastards by Nikos Pastras and the COSMOTE TV miniseries 42 Degrees Celsius.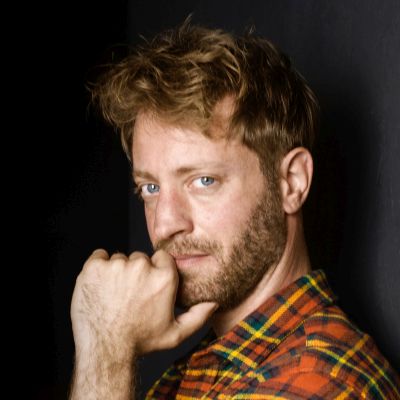 Mihalis Siriopoulos was born in Thessaloniki, he is a graduate of the "Vasilis Diamantopoulos" Drama School (with a scholarship) and the Sofouli Theatre Workshop. He has worked with theater directors Kirki Karali, Vassilis Mavrogeorgiou, Giannis Moschos, Thomas Moschopoulos, Christina Chatzivasileiou, Tassos Ratzos, Pemi Zouni, Sotiris Hatzakis, Giannis Vouros, Glykeria Kalaitzi, Anastasia Koumidou, Isidoros Sideris, Nikos Voudouris, Efi Drosou, Sofia Karakantza, Antonis Kalogridis, and Giannis Iordanidis at the Athens and Epidaurus Festivals, the National Theatre of Northern Greece, the "Techni's" Experimental Scene , the Municipal and Regional Theater of Veria, the Porta Theatre, and elsewhere. He worked as a director on the play
Great Rock Bands Never Break Up
(directed by Pemi Zouni). In television, he has played in the series
Return
and
Excursion
directed by Alexandros Pantazoudis,
M+M
by Andreas Morfonios, and
My Sister's Sister's Sister
by Kostas Arvanitis. In film, he starred in Holy Emy, directed by Araceli Lemos.
He has taught acting and improvisation at the LOGEION Theater Workshop (2011–2014), Kyklos Art Studio (2015), the Iasmos and "Vasilis Diamantopoulos" Modern Theater Drama Schools (2016–2018), the "Andreas Voutsinas" Drama School (2019), and the Theater of Changes (2019–2020).He won the Dimitris Horn Award for his performances in Candide, or Optimism directed by Thomas Moschopoulos, and The City directed by Yannis Moschos.
ACTING COACH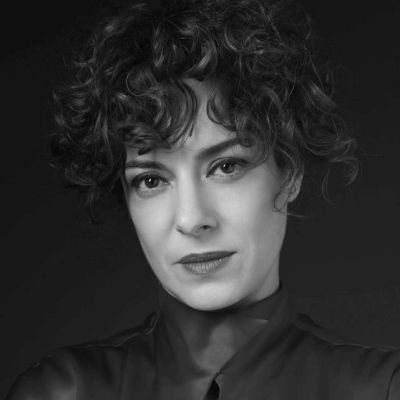 Youla Boudali studied Theater at the University of Athens, the University of Crete (MA) and at the Instituut Media en Re/Presentatie at the University of Utrecht, and Acting at the Stella Adler Studio and the Atlantic in New York. She works in theater and cinema as an actress, director, and screenwriter. She has participated, among others,  in the films Homeland,  A Blast, The Miracle of the Sargasso Sea, In the Fade, Babeldom, which premiered in some of the most important international film festivals and found international distribution in numerous countries. In 2010, she founded the independent theater space "Prosorinos" (Temporary). Since 2019, she is a member of the Hellenic Film Academy as a screenwriter and actress.