Thessaloniki Cinémathèque
: Legendary costume designer Anthea Sylbert at TIFF's Olympion
Thessaloniki Cinémathèque
Legendary costume designer Anthea Sylbert at TIFF's Olympion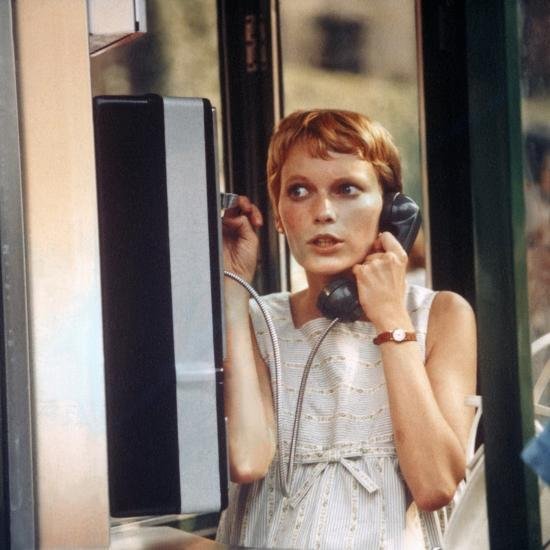 The Thessaloniki International Film Festival welcomes the legendary costume designer Anthea Sylbert for a special screening of Rosemary's Baby by Roman Polanski on Wednesday October 9, 2019.  The screening is co-organized with the multimedia production company, The Dark Candy. Anthea Sylbert will be present at the screening at TIFF's Olympion cinema and will participate in a Q&A on costume design.
Nominated for two Academy Awards (for Chinatown and Julia), Anthea Sylbert is a piece of Hollywood history: she has worked with important directors, such as Roman Polanski and Mike Nichols and with big Hollywood stars, such as Jack Nicholson, Mia Farrow, Faye Dunaway, Dustin Hoffman, Warren Beatty.
Rosemary's Baby
(USA, 1968) 
Director: Roman Polanski. Screenwriter: Roman Polanski. With: Mia Farrow, John Cassavetes, Ruth Gordon. Color, 136΄. 
Polanski's movie is considered one of the top 100 films in the history of cinema. Rosemary's Baby left its sign in the metaphysical horror genre and is an interesting game between the diabolical, Rosemary's subconscious (with an exceptional Mia Farrow in the title role) and the audience's expectations. The viewer can't tell what is reality, what is imaginary, what is part of a nightmare and what a manifestation of a disturbed mental world. John Cassavetes stars alongside Mia Farrow.
INFO:
Olympion cinema, Aristotelous square 10, Thessaloniki, tel.: +30 2310 378400
Ticket prices: 6 € (general admission), 5€ (CineΚartaF)
About Anthea Sylbert
Born Anthea Giannakourou in Brooklyn in 1937, she attended Hunter College High School and graduated Barnard College with a major in Art History.

Anthea Sylbert's career spanned thirty-five years. She was nominated for two Academy Awards for her work at Chinatown and Julia. She designed costumes for classic films, such as Rosemary's Baby and Shampoo and in 2005 she was given the Costume Designers Guild's Lifetime Achievement Award.
At the peak of her career, she decided to become a producer and she was in charge of films such as Yentl and Splash. She partnered with Goldie Hawn and developed and produced major films, including Overboard and Wildcats. 
While writing with her husband, actor Richard Romanus, and producing television movies, she was nominated by the Writers Guild of American for Best original Screenplay and won an Emmy for Best Producer for the film Truman.

In 2001, Sylbert and her husband moved to Skiathos, where she edited and illustrated his books.
About the Dark Candy
The Dark Candy is a multimedia production company founded by  
photographer-director Sakis Lalas and fashion journalist Valentina De  
Giorgi, a couple in life and work. They created Meet The Hollywood Costume Designers, a one-of-a-kind docu-series (directed by Sakis Lalas, written by Valentina De Giorgi, produced by The Dark Candy) where legendary Hollywood Costume Designers tell everything about their amazing job: the laughs, the  
joys, the sweat, the sorrows, the facts and the stories behind every  
costume. The episodes of Meet The Hollywood Costume Designers are hosted on www.thedarkcandy.com, webmagazine dedicated to the amazing world of  
costume design and to the magic point where fashion and cinema merge.