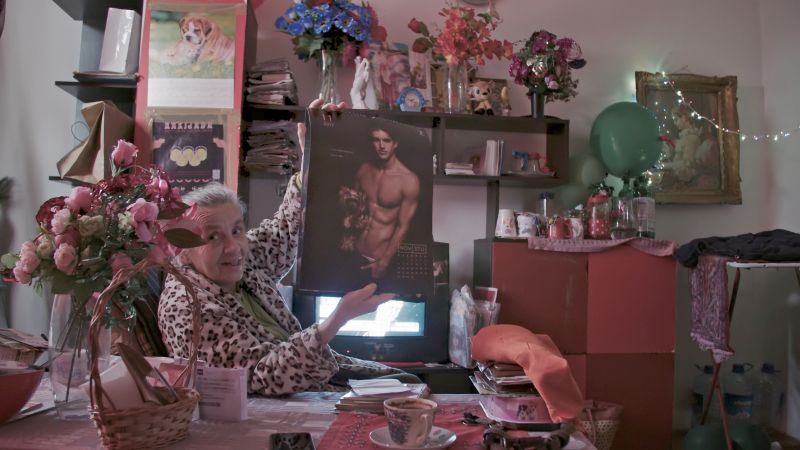 Fifteen years ago, Nikola left Serbia to follow his heart to Switzerland. Since then his life is shared between two countries and three women: his mother Dida, his grandmother, and his wife. His mother has learning disabilities and has been dependent on the grandmother since ever. As grandmother is getting older, Belgrade is now calling Nikola back home. He can't let his mother down, but he doesn't want to give up his life in Switzerland. This forces him to face a moral dilemma: how can he help his mother live a life of independence without losing his own? A heartwarming and amusing autobiography about a son who's trying to step into grandmother shoes.
Screening Schedule
No scheduled screenings.
Available at the Agora Market.
---
Direction:

Nikola Ilić, Corina Schwingruber Ilić

Script:

Nikola Ilić, Corina Schwingruber Ilić

Cinematography:

Nikola Ilić, Corina Schwingruber Ilić, Pablo Ferro Živanović

Editing:

Myriam Flury

Sound:

Vladimir Rakić, Ivan Antić

Music:

Heidi Happy

Production:

Dschoint Ventschr Filmproduktion

Producers:

Franziska Sonder, Karin Koch

Co-production:

Schweizer Radio und Fernsehen

Format:

DCP

Color:

Color

Production Country:

Switzerland

Production Year:

2021

Duration:

79΄

Contact:

Amarena Film

Awards/Distinctions:

Special Mention (Serbian Competition) – Beldocs IDFF 2021, Golden Dove Audience Award – DOK Leipzig IDFF 2021
Filmography
2013 Kod Ćoška (short, co-direction)
2015 Just Another Day in Egypt (short, co-direction)
2016 Rakijada (short)
2021 Dida (co-direction)
Filmography
2013 Kod Ćoška (short, co-direction)
2015 Just Another Day in Egypt (short, co-direction)
2017 In the Woods (short, co-direction)
2018 All Inclusive (short)
2021 Dida (co-direction)