Nelly & Nadine
Nelly & Nadine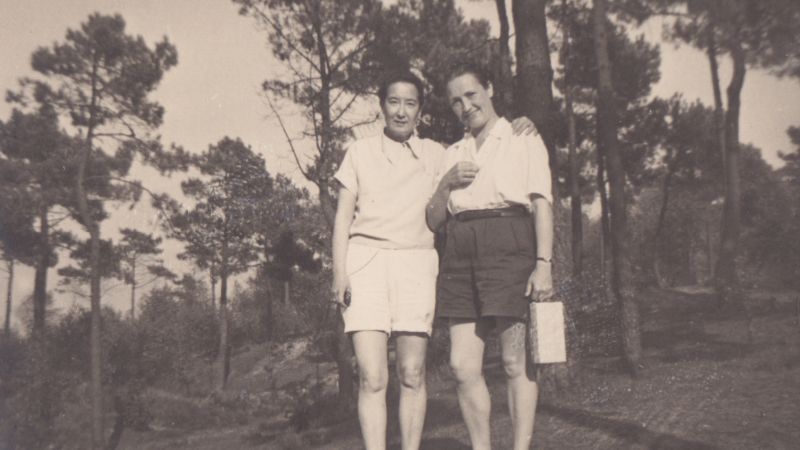 The unlikely story between two women falling in love in the Ravensbrück concentration camp. For many years Nelly and Nadine's lifelong relationship was kept a secret, even to some of their closest family members. Now Nelly's grandchild has decided to open their unseen personal archives. Magnus Gertten expands the research he started in his unique project Every Face Has a Name (Audience Award – 17th Thessaloniki Documentary Festival) and uncovers their remarkable love story.
Screening Schedule
No scheduled screenings.
Available at the Agora Market.
---
Direction:

Magnus Gertten

Cinematography:

Caroline Troedsson

Editing:

Jesper Osmund, Phil Jandaly

Sound:

Are Åberg, Krister Johnson, Jørgen Meyer, Audun Røstad, Katarzyna Maria Wieczorek

Music:

Marthe Belsvik Stavrum

Production:

Auto Images

Producers:

Ove Rishøj Jensen

Co-production:

Associate Directors, UpNorth Film, SVT, VRT, Canvas, RTBF, Film I Skane

Co-producers:

Bram Crols, Mark Daems, Ingrid Galadriel Aune Falch, Christian Aune Falch,Torstein Parelius

Format:

DCP

Color:

Color, B/W

Production Country:

Sweden, Belgium, Norway

Production Year:

2022

Duration:

93΄

Contact:

Rise and Shine World Sales

Awards/Distinctions:

Berlin International Film Festival 2022 - Best Documentary/Essay Film
Filmography
2001 Far till staden
2005 Rolling Like a Stone
2008 Long Distance Love
2011 Harbour of Hope
2015 Every Face Has a Name
2020 Only the Devil Lives Without Hope
2022 Nelly & Nadine