A comic book for the Thessaloniki International Film Festival
When I was a boy, I always saw myself as a hero in comic books and in movies. I grew up believing this dream.
Elvis Presley
The Thessaloniki International Film Festival celebrates 60 years– six decades that connect Nikos Koundouros with Finos Films, Jim Jarmusch with Catherine Deneuve and the new generation of Greek filmmakers, the Golden Alexander with the Festival's publication "First Shot", the Thermaic Gulf with world cinema.
In order to celebrate the 60th Thessaloniki International Film Festival (31/10 – 10/11/2019) and all the things that characterize and compose it, in order to talk about everything we love and about all the people who have loved the Festival, we prepared a special edition. TIFF presents the Festival, a comic book made by young artists. Festival deals with the past, the present and the future of the Festival.
Comic artists George Goussis, Panagiotis Pantazis and Georgia Zahari created a love story that deals with film, art, and life itself. TIFF is not only about movies: it is our days and nights, the theaters, the bright mornings by the sea and the crowded bars, the meetings, collaborations and co-productions, the discussions on our future.
The lives of the two heroes, Sotiris and Daria, are intertwined with the history of the Festival, as they fall in love and grow older in three Festival eras: its present, past and future. From Nanni Moretti to Theodoros Angelopoulos, beloved filmmakers and actors appear in the city of Thessaloniki and in the Festival's venues, guiding the heroes and commenting on the relationship of the young couple.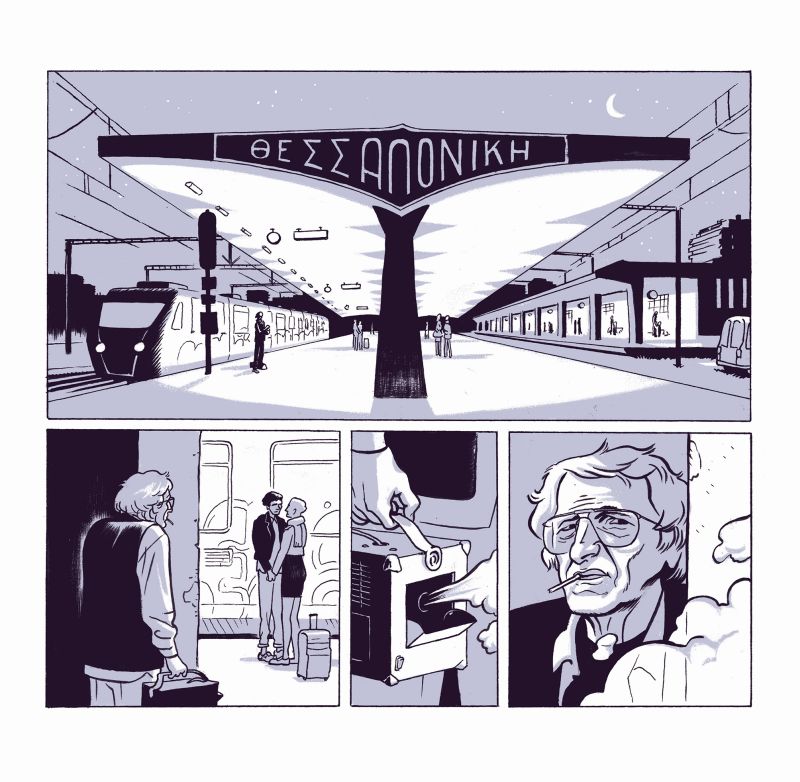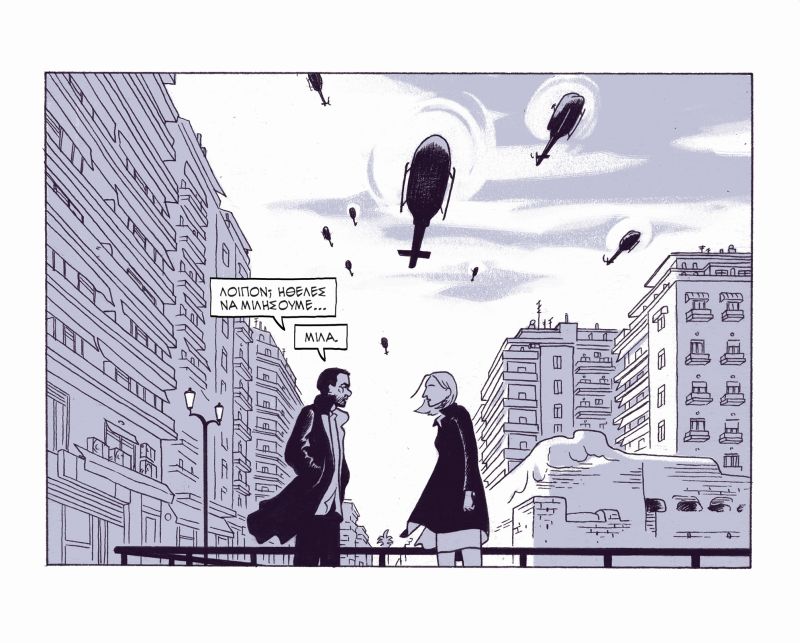 The artists
Giorgos Goussis was born in 1986 in Athens. From 2006, he has collaborated as an illustrator and comic book creator with most Greek publishing houses. In 2012, he published the short story collection "Innocent Times" and he was part of the team that adapted Vincenzo Kornaros' work "Erotokritos". From 2017 to 2019 he has been editor-in-chief in the comic magazine "Blue Comet".
Panagiotis Pantazis was born in 1982 in Athens, where he lives and draws. He was a collaborator of "9" magazine during the last five years of its publication. He published his first comic book in 2007. From 2011 he has published more than 400 online comic strips in socomic.gr. He is a collaborator of the "Blue Comet" magazine. His most recent publication is the comic book adaptation (on a script by Yannis Ragos) of the book "The Secrets of the Swamp" by Penelope Delta. 
Georgia Zahari was born in 1994 in Athens. She studied History and Theory of Art in the Athens School of Fine Arts. She has been working in comics since 2017. She has self-published five comic stories and she has collaborated with "Blue Comet" magazine. In 2018 she won the Newcomer Artist award in the Greek Comic Awards.
"Festival" will be published in Greek and in English.