Thessaloniki Pitching Forum is the new co-production and co-financing platform of the Agora Docs for creative documentaries, TV documentaries and New Media documentaries (VR, AR, etc.) intended for theatrical distribution, TV broadcasting and exhibition in general. The Thessaloniki Pitching Forum selected projects are: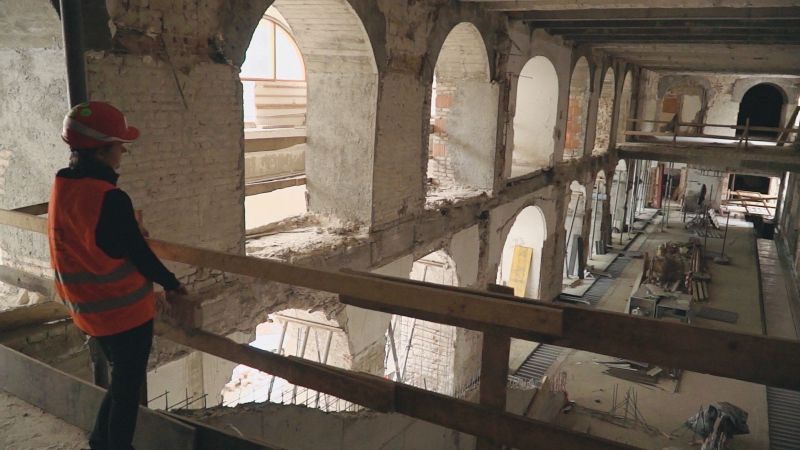 1. CAUTION, RISK OF FALLING EXHIBITS!

Directors: Jana Durajova & Lena Kusnierikova, Producers: Zuzana Mistrikova, Lubica Orechovska, Arkaitz Basterra – PubRes,
Slovakia
Alexandra, in charge of the never-ending renovation of the Slovak National Gallery, believes in the urgent need for a space where art can reach people. She fights time. Her father, the architect of the reconstruction, is ill and the gallery is falling apart.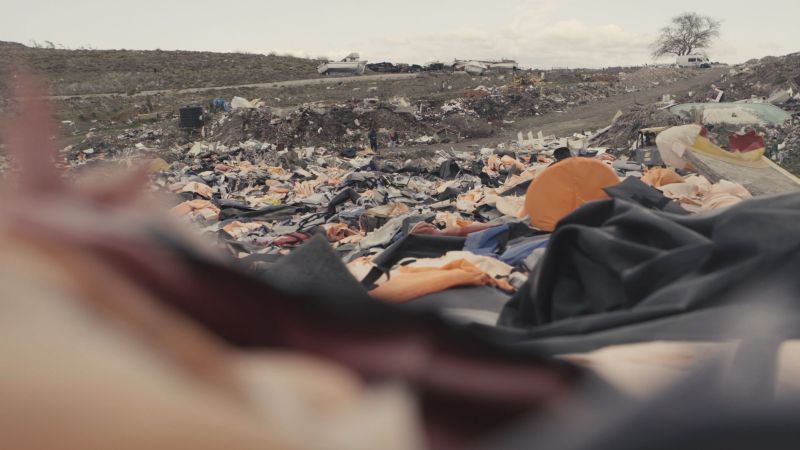 2. DECEMBER

Director: Grzegorz Paprzycki, Producer: Maciej Kubicki – Telemark,
Poland
The arrival of December sweeps away the existing order and brings snow and wind to Europe. It also brings strangers. They are called refugees, migrants, or even enemies. The winter cold starts to take over the streets, as well as some people's hearts.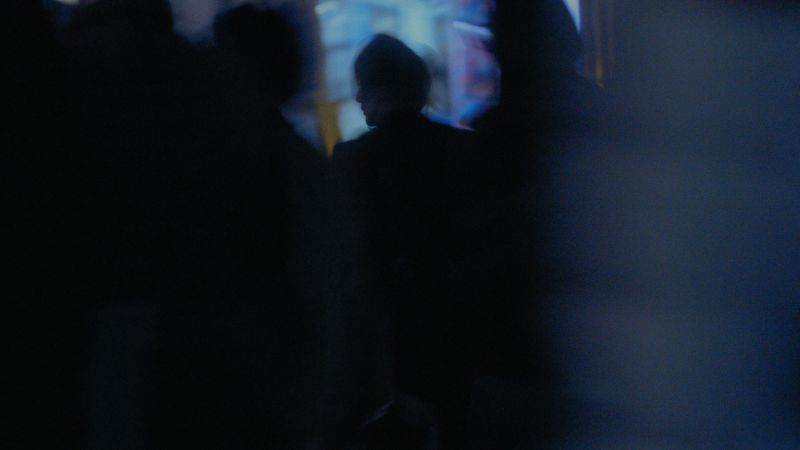 3. THE FLOATING WORLD

Director: Fernando Souza, Producer: Mo Scarpelli – Rake Films, Co-producer: Jorge Thielen Armand – La Faena Films,
Italy | USA | Canada
Ryuki, a transgender man, silences his inner demons with a new job: making women fall in love with him. Yet selling love prevents him from experiencing it. The film follows Ryuki as he considers self perception and self-destruction while navigating Tokyo's underbelly.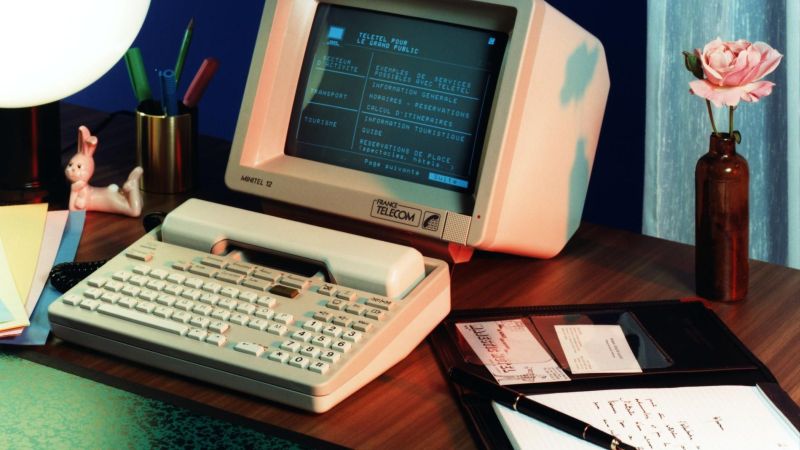 4. THE FRENCH CONNECTION

Director: Jamie Goldrick, Producer: Kevin Brannigan – PushPull,
Ireland
This documentary examines the modern internet through the prism of the largest alternative public network ever to have existed, the French Minitel. It asks what lessons can be learned to make the internet better today.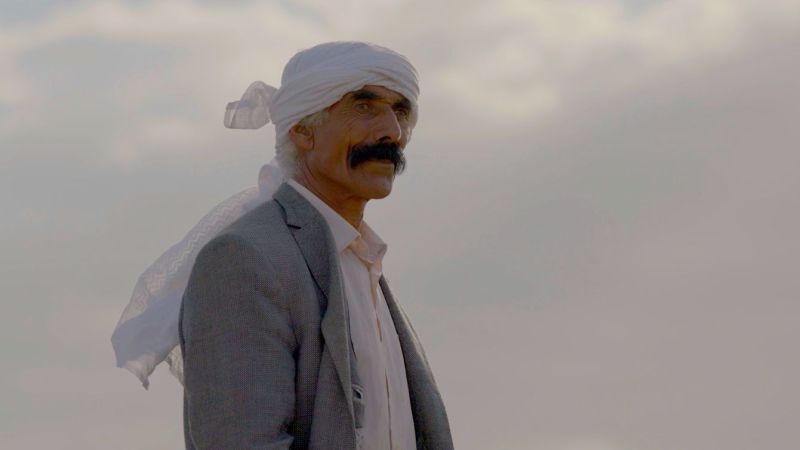 5. HARVEST MOON

Director: Rama Ayasra, Producer: Mariam Salim – New productions, Co-producer: Asmahan Bkerat,
Jordan
Two activists are on a mission to bring back the cultivation of wheat and its lost heritage to its original homeland, Jordan. They are guided by the experience and wisdom of a young farmer and the knowledge and spirituality of an old one.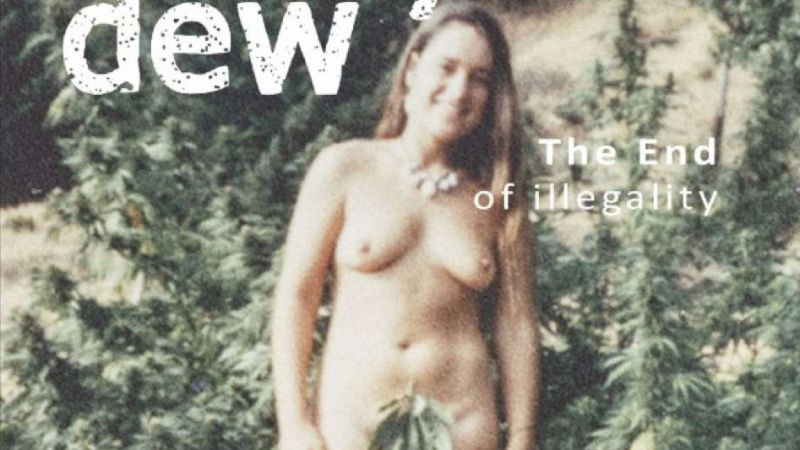 6. HONEYDEW

Directors: Marco Bergonzi, Michael Petrolini, Producer: Simone Catania – Indyca, Co-producer: Costanza Julia Bani - Fellonica Film,
Italy | Sweden
Looking for freedom, Maureen founded Honeydew (USA), a place renowned for its illegal cultivation of marijuana. The decriminalization of cannabis, however, has become a paradoxical threat to that same freedom.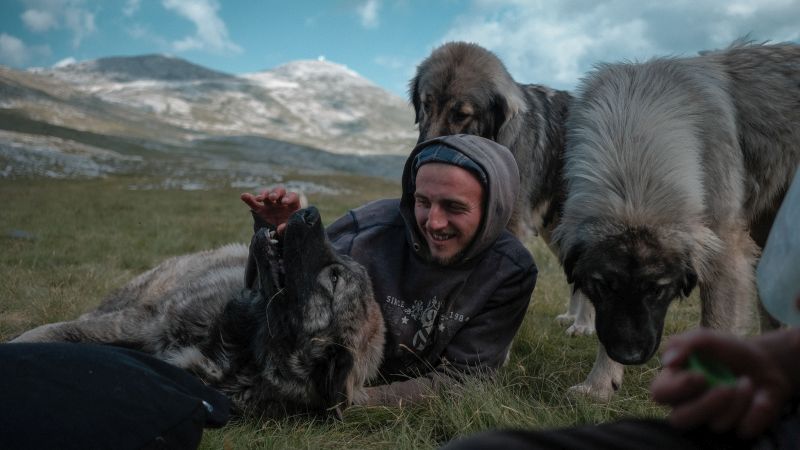 7. LAND OF SAR

Director: Petra Seliskar, Producer: Victor Ede – Cinéphage, Co-producers: Petra Seliskar - Petra Pan Films, Sara Ferro - PPFP Doel,
Slovenia | France | North Macedonia
Zarif is seventeen. As he grows into a man, he's not sure he wants to be a shepherd anymore. But how can he find a way out? If Zarif leaves the cherished Sär mountains, where he spent his entire childhood, who knows what could be lost for him and his family?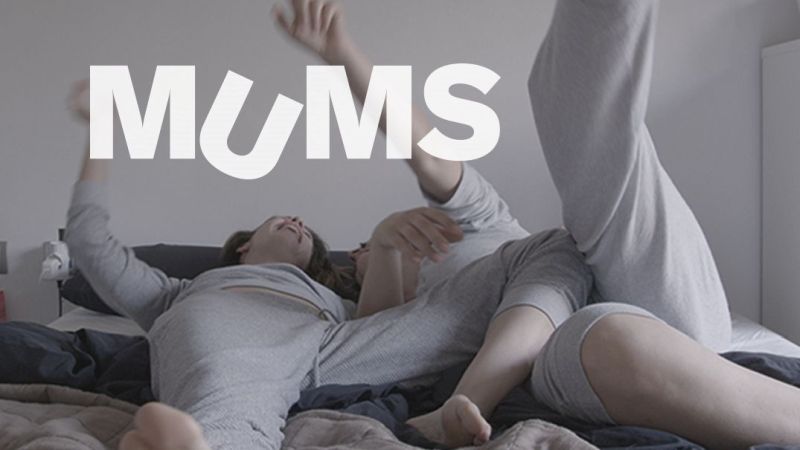 8. MUMS

Director: Ariadna Seuba Serra, Producer: Maria López – Intactes Films,
Spain
On their roller-coaster ride trying to become pregnant using assisted reproduction, Anna (40) and Ari (32) -a two-women couple- let us into the intimacy of their home where we go on an amusing, bitter-sweet adventure.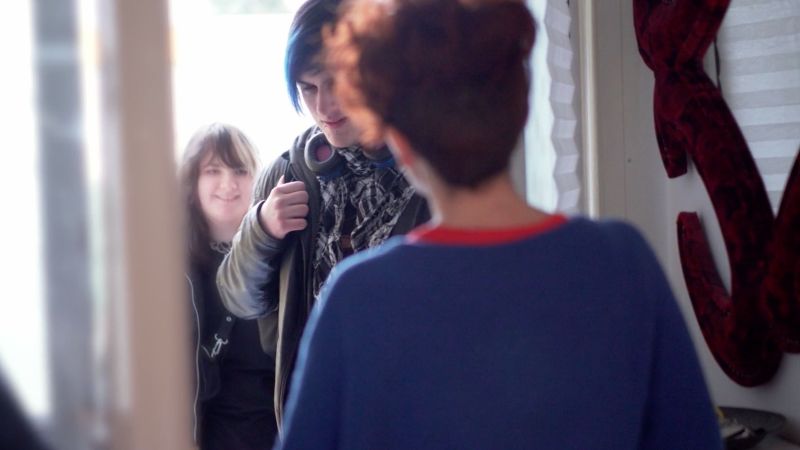 9. PEOPLE IN MY HOUSE

Director: Tatjana Bozic, Producer: Magdalena Petrovic – LEWA productions, Co-producer: Frank Müller – DOPPELPLUSULTRA FILMPRODUKTION, Jacob Gesink - Spacedust production, Wout Conijn - Conijn Film,
Croatia | Germany | Netherlands
A single mother from Eastern Europe, living in the West, struggles to find a cure for her uprooted nature. She ventures through her displaced friends, family and migrant communities, trying to find that elusive feeling of belonging.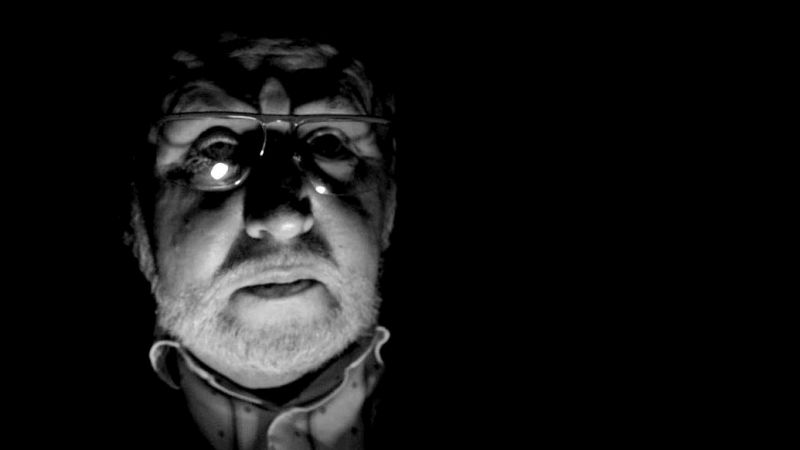 10. QUIXOTE'S CAMERA - 10 Letters from Beyond Light

Director: Cordelia Dvorák, Producer: Cordelia Dvorák - Paloma Films, Co-producers: Daniel Hočevar – Vertigo, Leonidas Liambeys – Long Run Productions,
Germany | Slovenia | Greece
Evgen's gaze is exiled behind a glass eye and his dreams into a camera. He takes photographs by ear, not depicting what he (does not) see, but rather what he hears, smells, and remembers. Suddenly his touch becomes our eye, and his hearing our seeing.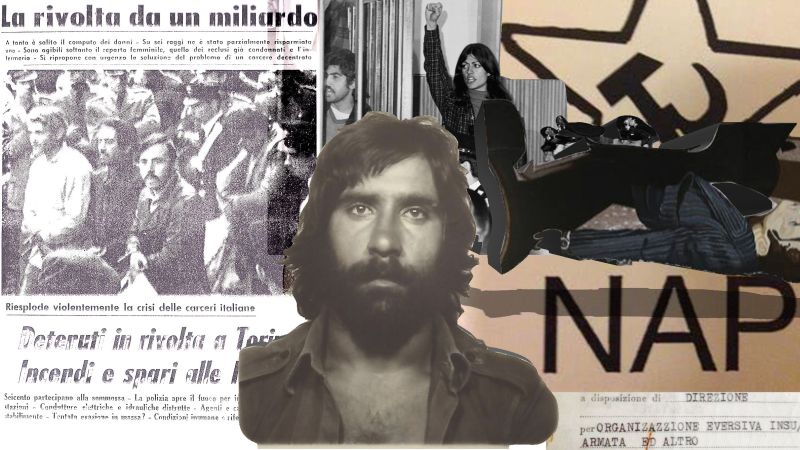 11. RUNNING FOR ANNA

Director - Producer: Tomaso Aramini,
Italy
During the 1970s in Italy, a young hippie leads the fight for prisoners' rights, and is present on every one of the most important uprisings that took place in Italian prisons.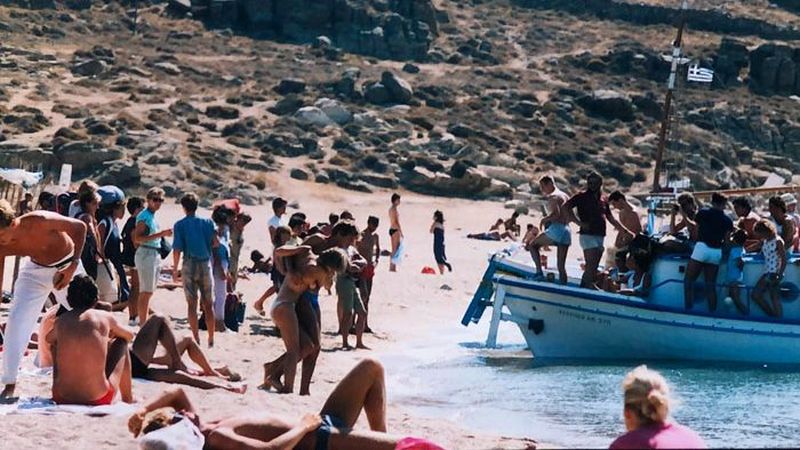 12. SUPER PARADISE

Director: Steve Krikris, Producer: Paul Typaldos – Filmiki Productions, Co-producer: Dafni Kalafati,
Greece
A film about our unquenchable thirst for freedom and self expression; about a desire that reached its heights in the 1970s, on the island of Mykonos: a paradise lost that was never recovered.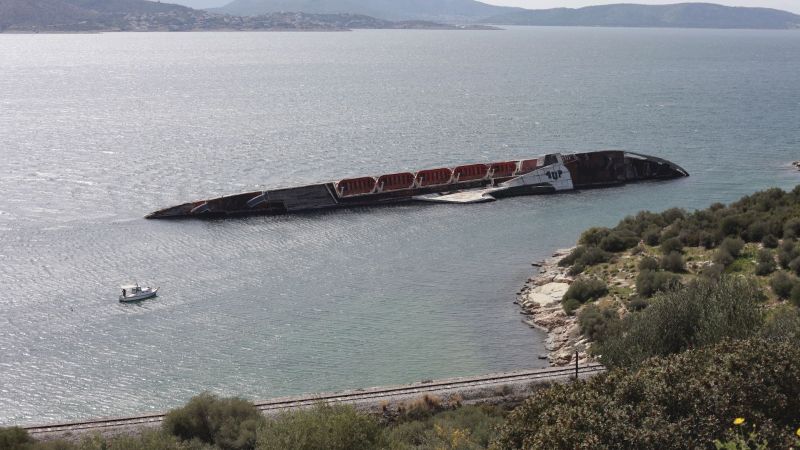 13. SUNKEN

Director: Dimitris Gkotsis, Producer: Mina Dreki – Marni Films,
Greece
Abandoned ships and their toxic cargo have sunk into oblivion 20 km away from Athens, next to Elefsina: a city considered sacred in ancient times. Sunken "dives" into the wounds of a city that remains hidden beneath the surface, on the threshold of the European Capital of Culture 2023. Are we all equally affected in this environmental crisis?
PROJECT MANAGER & TUTOR
Ove Rishøj Jensen, consultant, Paradiddle Pictures, Denmark
THESSALONIKI PITCHING FORUM TUTORS
Mila Turajlić, director & producer, Dribbling Pictures, Serbia
Peter Jäger, consultant, Jäger Creative, Austria
Flora Gregory, International Documentary Consultant, UK
THESSALONIKI PITCHING FORUM JURY
Krishan Arora | International Content Consultant, SBS - Australia
Stephanie Fuchs | Festival Manager, Autlook Filmsales - Austria
Angelos Kovotsos | Director - Greece
THESSALONIKI PITCHING FORUM MODERATOR
Marion Schmidt | Co-Director Documentary Association of Europe (DAE) - Germany
Panel of financiers
Natalia Arshavskaya - Current Time TV, USA
Adel Ksiksi - Aljazeera Doc Channel - QATAR
Magdalena Borowska - TVP, Poland
Jenny Westergard - YLE, Finland
Soleil Gharbieh - AFAC - Arab Fund for Arts & Culture, Lebanon
Irena Taskovski - Taskovski Films, UK
Krishan Arora - SBS, Australia
Dafni Bechtsi - CINOBO, Greece
Marketa Stinglova - Czech Television, Czechia
Hanka Kastelicova - HBO Europe, Czechia
Patrizia Mancini - Deckert Distribution, Germany
Stephanie Fuchs - Autlook, Austria
Lejla Dedic - Al Jazeera Balkans, Bosnia & Herzegovina
Maëlle Guenegues - Cat&Docs, France
Sandrine Ventezout - Histoire TV, France
Frédéric Pfyffer - RTS, Switzerland
Fiona Lawson-Baker - Al Jazeera English, Qatar
Silvia de Felice - RAI Culture, Italy
Per Erik Gilsvik - Sörfilm, Norway
Devin Karambelas - WGBH/PBS, USA
Sanam Gharazoglou - MUBI, UK
Sharon Nuni - ORF, Austria
Sabine Bubeck-Paaz - ZDF/ARTE
Jasmina Vignjevic - Syndicado Film Sales, Canada
AWARDS
Thessaloniki Pitching Forum Award € 2000
ERT – Thessaloniki Pitching Forum Award € 2000 to a Greek project by the Hellenic Broadcasting Corporation
Onassis Cinema Award € 5000 to a Greek project participating in the Agora Docs (Thessaloniki Pitching Forum and Docs in Progress)
MFI Script2Film Workshop Award Scholarship for the Doc Lab (worth € 2000)
DAE - Documentary Association of Europe Award Consultancy session and a free membership
Aylon Productions Digital Services Award Digital transfer of archival material up to 1 hour (2K)
Beldocs Networking Award Accommodation and free accreditation for the upcoming Beldocs International Documentary FF (May 2022)