The visual identity of the 60th anniversary TIFF
We have the pleasure to present you the official posters of the 60th Thessaloniki International Film Festival, designed by illustrator John Mavroudis.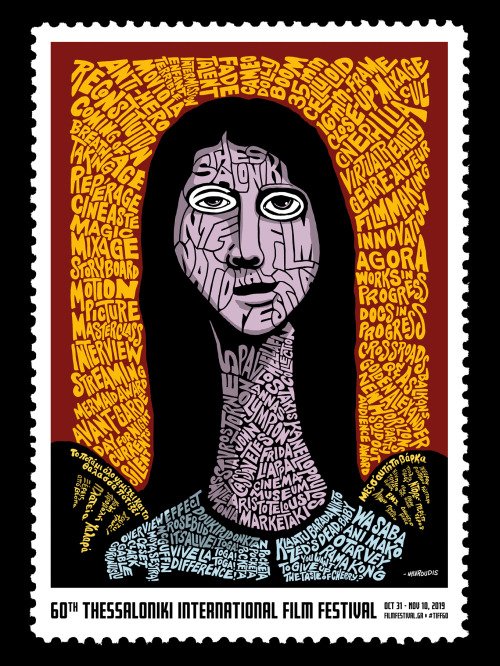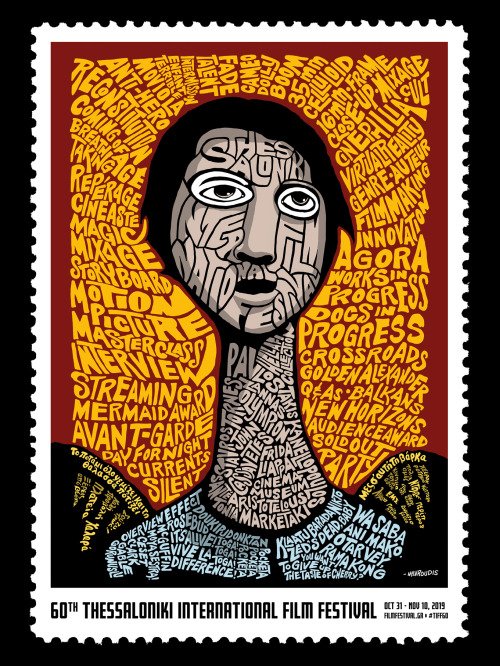 The concept behind the visual by John Mavroudis
"The figure in the poster is a regular at Thessaloniki International Film Festival. She or he carries films, moments, people, and words from the 60 years of the Festival. Here, our festivalist stands for a moment, looking at us, before moving on to the Festival's future.
The figures are angelic, symbols of goodness. They remind us that the greater we understand different points of view, the more we see that others are not so different from us.  
I love the postage stamp frame because it's a universal symbol of communication. That is exactly what the Festival amplifies, giving voice to filmmakers from Greece and all over the world. I've used it on many of my artworks, but I feel it is especially relevant here." 
A few words about John Mavroudis
John Mavroudis is one of the most influential contemporary illustrators. He was born in California (from a Greek father and an American mother) and he gained international reputation for the cover of TIME magazine, featuring Dr. Christine Blasey Ford, created by her powerful quotes. Using the same method, he previously created the portrait of US President Donald Trump for The Nation.
His style combines pop aesthetics with a political edge. He has created four covers for The New Yorker -one of them named Cover of the Year by the American Society of Magazine Editors. That was the first of his two Magazine Cover of the Year awards (the latter being the Blasey-Ford TIME cover). He designs regularly for the legendary Fillmore poster series. He lives and works in the San Francisco Bay Area. More about his work at http://www.zenpop.com.