Meet the Future is an initiative that embraces the future of film by focusing on young, up-and-coming professionals of different capacities across the film universe. This year's Meet the Future takes cue from the 62nd Thessaloniki IFF's main tribute In the Cut: Editing and its Secrets and gives the floor to seven film editors from Greece. Currently on their way to leave their mark on the national and international scene, these are editors who have worked on at least one feature film, and a short or feature film they have edited has participated in the Competition Section of Thessaloniki IFF or one of the major international festivals (Cannes, Venice, Berlin, Locarno, Karlovy Vary, San Sebastian, London, Rotterdam, New York, Tribeca, Toronto, Sundance, Clermont-Ferrand). Apart from presenting a showreel of their work to Greek and international guests of the Festival, they will also have the opportunity to attend two closed-session discussions with internationally acclaimed editors Yorgos Mavropsaridis and Yannis Chalkiadakis.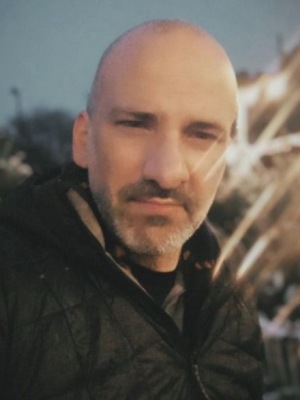 THODORIS ARMAOS
Thodoris was born and raised in Athens. He graduated from the New York College in Athens with a BA in Film Studies. Through the years he has edited and has been a consultant on many fic- tion films, documentaries and TV series, along with working in advertising.
Selected Filmography
Brutalia, Days of Labour, short film, 2021
Digger, feature film, 2020
Maneki Neko, short film, 2017
Oligarchy, documentary feature, 2012
Uranya, feature film, 2006 (sound editing)
Hardcore, feature film, 2004 (sound editing)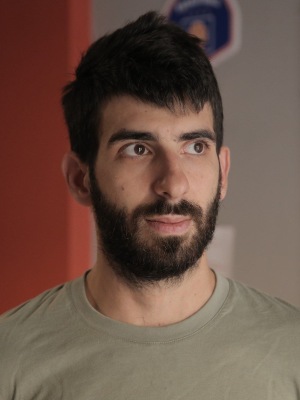 STAMOS DIMITROPOULOS
For approximately 10 years, he has been editing fiction films and documentaries among other genres. He was born in 1985 in Athens and has studied Media. He has worked as a film critic, as well as a videographer in weddings. He prefers editing.
Selected Filmography
Horsepower, short film, 2021
Defunct, feature film, 2019
The Distance Between us and the Sky, short film, 2019
Avanos, short film, 2018
Molly 6 to 8, short film, 2018
Antonis' Voice, documentary feature, 2018
Afterlov, feature film, 2016
Such a Shame, short film, 2015
Ilena, short film, 2014
Elvis Is Dead, short film, 2013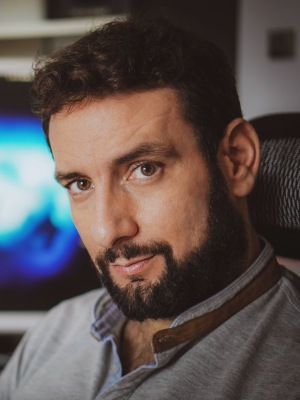 CHRISTOS GIANNAKOPOULOS
Christos Giannakopoulos is an editor. He also works with cinematography and sound design. He is a graduate of the Panteion University, located in Athens, where he also lives and works, although he would prefer to move to Amorgos.
Selected Filmography
The Rumble of the World, feature film, 2021
Daniel '16, feature film, 2020
Motorway 65, short film, 2020
Free Subject, feature film, 2018
Love me Not, feature film, 2017
Daybreak, feature film, 2017
Helga Is in Lund, short film, 2016
Chamomile, short film, 2012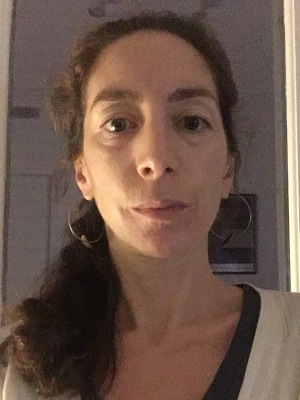 MYRTO KARRA
Myrto Karra was born and raised in Athens. She has been working as a professional editor since 2007, initially as an assistant and later as a main editor. In 2011, she moved to Paris where she lived for six years. She worked in French-Greek productions, in short films and in documentaries. Nowadays, she lives and works in Athens. She is currently editing a feature film of Albanian-Greek production.
Selected Filmography
Pack of Sheep, feature film, 2021
All the Pretty Little Horses, feature film, 2020
Bella, short film, 2020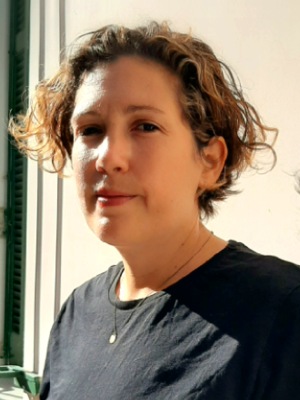 LIVIA NEROUTSOPOULOU
She has been a film editor for more than ten years, editing fea- tures, documentaries and short films, many of which have par- ticipated in international festivals and have received awards. Livia was awarded Best Editor at the Drama International Short FF in 2019, for Konstantinos Antonopoulos' Postcards from the End of the World.
Selected Filmography
The Man with the Answers, feature film, 2021
A Summer Place, short film, 2021
Stefanos Rokos: Nick Cave & The Bad Seeds' No More
Shall We Part, 14 paintings 17 years later, short documentary, 2020
Postcards from the End of the World, short film, 2019
Preparation, short film, 2017
Vithisma, short film, 2016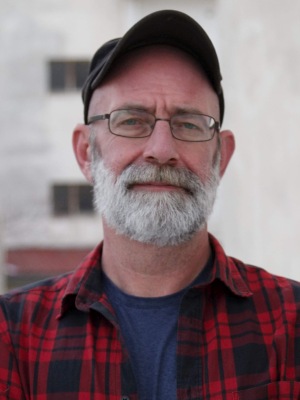 NIKOS VAVOURIS
Born in 1976, Nikos studied Archaeology and History of Art at the Aristotle University of Thessaloniki and Cinema at the European Film College in Denmark. In 2011, he was selected by the Berlinale Talent Campus. He lives in Athens and works in television and cinema.
Selected Filmography
Premier Amour, short film, 2020
In this Land Nobody Knew How to Cry, feature film 2018
Cube, short film, 2016
The Eternal Return of Antonis Paraskevas, feature film 2013
Working Day, short film, 2013
King Kong, short film, 2013
Got to Be Real, video installation for the Greek pavilion at the 12th Architecture Biennale in Venice, 2013
Sayome, feature documentary, 2012
Toothbrushes, short film, 2011
In the Woods, feature film,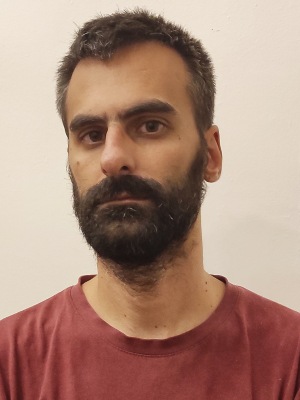 GIORGOS ZAFEIRIS
Giorgos Zafeiris was born in 1984 and lives in Athens. He studied Mathematics at the National and Kapodistrian University of Athens and received a Directing diploma from FAMU. Since 2013 he has been working as an editor for fiction films and documentaries.
Selected Filmography
The City and the City, feature film/installation, 2021
Apples, feature film, 2020
Melatonin, short film, 2020
Magic Skin, feature film, 2018
Torpor, short film, 2018
Back to the Top, documentary feature, 2018
Acrylic, short film, 2016
Nocturne, feature film, 2016
Voices from the Greek Underground, documentary feature, 2013