62nd THESSALONIKI INTERNATIONAL FILM FESTIVAL
4-14/11/2021
Happening, the Golden Lion winning film of Venice opens the 62nd Festival
Happening (L'Événement) by French director Audrey Diwan, the movie that stirred sensation and won the Golden Lion at the 78th Venice International Film Festival, will raise the curtain of the 62nd Thessaloniki International Film Festival, scheduled to be held from November 4 to 14, 2021.
Through a heart-wrenching story of pain, resilience and hope, Happening speaks of the inalienable right of all individuals to define their own destiny pertaining to their body and – by extension – to their soul. At a time when the self-evident liberties of women, such as the right to abortion, are under question and impinged upon, the movie is – unfortunately – endowed with timely relevance. L'Événement is an adaptation of the titular book by Annie Ernaux, one of the most prominent voices in contemporary French literature, who mostly draws inspiration from autobiographical elements.
The plot may be set in a not-so-distant past, but the film's fresh and modern glance steers clear of nostalgic pretentiousness, emitting a timeless quality. The film takes place in the early 60s France, where 23-year-old Anne, a gifted and full of promise Literature student who longs to discover herself and savor life, finds out she's pregnant. Entangled in a predestined fate that threatens to put a halt to her dreams, as abortions were illegal at the time, Anne finds herself faced with a painful dilemma. Either she carries on with her pregnancy, abandoning her plans and waving goodbye to any of inkling of freedom, or she seeks an alternative solution, beyond the strict letter of the law and the dictates of the status quo morals.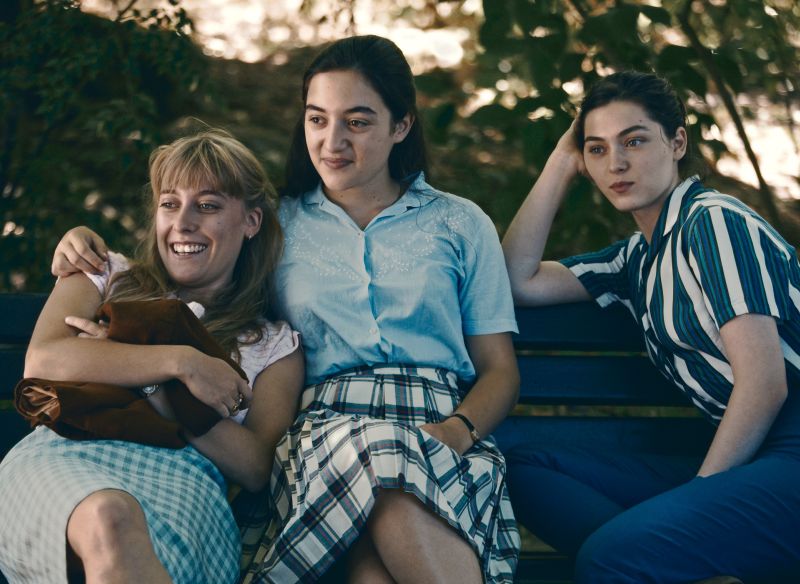 Almost at once evoking the stunning 4 Months, 3 Weeks and 2 Days by Cristian Mungiu, and refraining from any hint of melodrama or finger-pointing, Diwan's slow-burning and low-key drama unfolds the personal odyssey of a woman trapped in the dire straits of a disarrayed society. In addition, movie critics from around the globe sing the praises of young Romanian protagonist, Anamaria Vartolomei, for a performance of subtle tension and imperceptible hues that triggers an effortless empathy.
Happening comes forth to remind us of all meaningful truths in the most touching and unforced manner, proving that sometimes human history is moving back and forth. Since the 60s, a lot has changed for the best. Since the 60s, a lot seems to be at an alarming halt.
*The movie will be distributed in Greece by Rosebud.21.