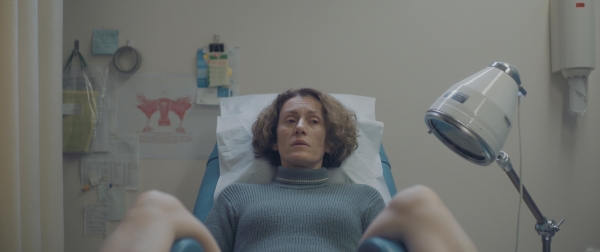 In a desperate attempt to escape from the misery of an oppressive and loveless marriage, Elpida finds refuge in a fantasy world of vindictive violence. Soon, fantasy and reality start to blur.
---
Direction:

Tonia Mishiali

Script:

Tonia Mishiali

Cinematography:

Yorgos Rahmatoulin

Editing:

Emilios Avraam

Sound:

Christos Kyriacoullis

Music:

Julian Scherle

Actors:

Stela Fyrogeni, Andreas Vassiliou, Popi Avraam, Andrey Pilipenko, Marios Ioannou, Prokopis Agathokleous, Marina Mandri, Georgina Tatsi

Production:

A.B. Seahorse Film Productions

Producer/Producers:

Andros Achilleos, Stelana Kliris, Tonia Mishiali

Co-production:

Soul Productions, SEKIN (Cinema Advisory Committee) – Ministry of Education and Culture of Cyprus, SEE Cinema Network

Co-producer/Co-producers:

Ioanna Soultani

Art Direction:

Marios Neocleous

Costumes:

Christy Polydorou

Sets:

Lydia Mandridou

Make Up:

Kyriaki Melidou

Format:

DCP

Color:

Color

Production Country:

Cyprus, Greece

Production Year:

2018

Duration:

96'

Contact:

Film Republic, xavier@filmrepublic.biz
Tonia believes that filmmaking is a kind of self-therapy. Obsessed with cinema from an early age, she is now proud to call herself a starving but happy filmmaker.
Filmography
2013 Dead End (short)
2014 Lullaby of the Butterfly (short)
2018 Pause