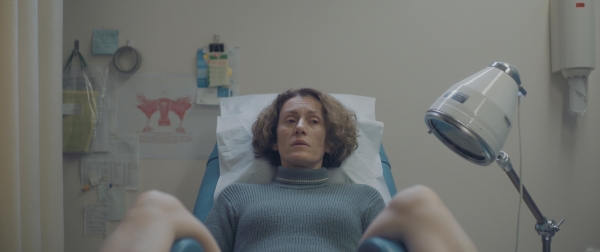 In a desperate attempt to escape from the misery of an oppressive and loveless marriage, Elpida finds refuge in a fantasy world of vindictive violence. Soon, fantasy and reality start to blur.
---
Direction:

Tonia Mishiali

Script:

Tonia Mishiali

Cinematography:

Yorgos Rahmatoulin

Editing:

Emilios Avraam

Sound:

Christos Kyriacoullis

Music:

Julian Scherle

Actors:

Stela Fyrogeni, Andreas Vassiliou, Popi Avraam, Andrey Pilipenko, Marios Ioannou, Prokopis Agathokleous, Marina Mandri, Georgina Tatsi

Production:

A.B. Seahorse Film Productions

Producers:

Andros Achilleos, Stelana Kliris, Tonia Mishiali

Co-production:

Soul Productions, SEKIN (Cinema Advisory Committee) – Ministry of Education and Culture of Cyprus, SEE Cinema Network

Co-producers:

Ioanna Soultani

Art Direction:

Marios Neocleous

Costumes:

Christy Polydorou

Sets:

Lydia Mandridou

Make Up:

Kyriaki Melidou

Format:

DCP

Color:

Color

Production Country:

Cyprus, Greece

Production Year:

2018

Duration:

96'

Contact:

Film Republic, xavier@filmrepublic.biz
She is a director-producer, member of the HFA and EFA, and a Berlinale Talents alumna. Her films have been selected and awarded at major markets and festivals. Her debut feature Pause was listed as one of the "20 most daring films of 2019," was awarded the FIPRESCI prize, among others, received rave reviews, and found worldwide distribution.
Filmography
2013 Dead End (short)
2014 Lullaby of the Butterfly (short)
2018 Pause
2020 I don't like the wind I like the sun (short)
2022 Daphne (short)