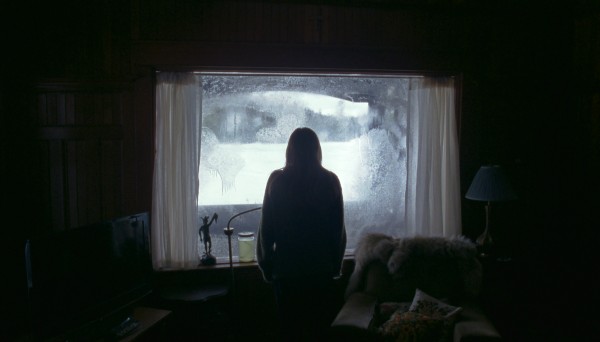 Two teenage girls and their soon-to-be stepmom, Grace, are on pre-Christmas vacation to the family's remote winter cabin in the mountains. Just as relations began to thaw between the trio, a series of strange events take place. Soon, they find themselves stranded and at risk in the middle of an upcoming blizzard. Grace begins acting more and more unstable, and the fine line between reality and illusion is blurred, as inner demons and past trauma seem to have taken over.
---
Direction:

Severin Fiala, Veronika Franz

Script:

Sergio Casci, Severin Fiala, Veronika Franz

Cinematography:

Thimios Bakatakis

Editing:

Michael Palm

Music:

Danny Bensi, Saunder Jurriaans

Actors:

Riley Keough, Jaeden Martell, Lia McHugh, Richard Armitage, Alicia Silverstone

Production:

FilmNation Entertainment, Hammer Films

Producers:

Simon Oakes Aliza, James Aaron Ryder

Co-producers:

Paul Barbeau

Costumes:

Sophie Lefebvre

Executive producer:

Ben Browning, Alison Cohen, Milan Popelka, Brad Zimmerman, Marc Schipper, Xavier Marchand

Format:

DCP

Color:

Color

Production Country:

USA, UK

Production Year:

2019

Duration:

109΄

Distribution in Greece:

#REF!

Contact:

Sony Pictures
After studying in the Vienna Film Academy, he worked for the Red Cross and first gained recognition for the award-winning short Elephant Skin (2009), which he co-directed with Ulrike Putzer. His first collaboration with Veronika Franz was the internationally award-winning documentary Kern. It was followed by their first joint fiction feature Goodnight Mommy.
Filmography
2012 Kern (doc)
2013 Dreh & Trink (short)
2014 Ich seh Ich seh| Goodnight Mommy
2019 The Lodge
Originally a film journalist, Veronika Franz has since accompanied the work of Ulrich Seidl as an artistic collaborator. The documentary Kern (2012) was both her debut as a director and the first film she made together with Severin Fiala. It was followed by their first fiction feature Goodnight Mommy, which premiered at the Venice Film Festival and was selected to represent Austria at the Academy Awards. The film also won the FIRRESCI award at the 55th Thessaloniki IFF.
Filmography
2009 Elephant Skin (μμ)
2012 Kern (ντοκ)
2019 Το καταφύγιο