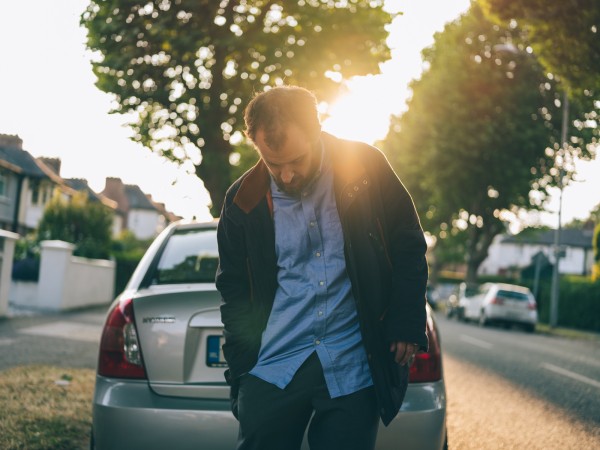 Colm, a middle-aged family man, is about to see his emotional life crack open. The recent death of his domineering father, whom he never confronted, triggered off a downward spiral, which was exacerbated by the loss of his lifelong managerial job at the Dublin docks. Unable to confide to his supporting wife or reach out to his kids, Colm fills his inner void by exploring his repressed sexual proclivities, with the aid of nineteen-year-old Jay. A delicate low-key drama portraying contemporary man's struggle to balance between his unspoken desires and the suffocating task of living up to everyone's expectations.
---
Direction:

Peter Mackie Burns

Script:

Mark O'Halloran

Cinematography:

Adam Scarth

Editing:

Tim Fulford

Sound:

Joakim Sundström

Music:

Valentin Hadjadj

Actors:

Tom Vaughan-Lawlor, Tom Glynn-Carney, Monica Dolan, Sophie Jo Wasson, Scott Graham, Michael Smiley

Production:

Cowtown Pictures, The Bureau

Producers:

Alan Maher, John Wallace, Tristan Goligher, Valentina Brazzini

Costumes:

Allison Byrne

Sets:

Sarah Finlay

Make Up:

Barbara Conway

Format:

DCP

Color:

Color

Production Country:

Ireland, UK

Production Year:

2019

Duration:

90´

Contact:

The Bureau Sales, sales@lebureaufilms.com
Peter Mackie Burns was born in Glasgow, Scotland, spent much of his childhood in rural England and attended a boarding school in Germany. His debut film Milk won the Berlinale Golden Bear for Best Short Film, while his second short film Run was screened at the Telluride Film Festival. Burn's debut feature film Daphne premiered at the Rotterdam International Film Festival, while Rialto, his sophomore feature, had its world premiere at the Venice International Festival 2019.
Filmography
2005 Milk (short)
2011 Come Closer (doc)
2012 Stronger (short)
2014 Happy Birthday to Me (short)
2017 Daphne
2019 Rialto