10-11-2022
The 63rd TIFF's industry department is launching AGORA Series, a newly established section with the aim of setting up a network of communication with the professionals that create series for TV networks and OTT streaming platforms.
In an effort to connect with the rapidly changing series production landscape in Greece, the AGORA Series section aspires to become a buzzing hub of growth for the industry professionals locally and internationally. The new section will serve as a steady meeting point and springboard for future actions that would contribute to the field's further development.
This year's kick-off includes networking actions, masterclasses and panel discussions giving the floor to speakers, professionals and artists of the series production from both Greece and abroad. AGORA's new section rallies up Greek and foreign producers, creators of series for TV networks and platforms, as well as representatives from networks of national and worldwide scale.
AGORA SERIES MASTERCLASSES
Thursday 10 November @Pavlos Zannas Theater
10.00 - 12.00 Masterclass Call My Agent with Laurent Grégoire
12.15 - 14.15 - Masterclass: Don't be scared, it's only TV!
Instructor: Victor Quinaz
In his workshop "Don't be scared, it's only TV!" focused on the burgeoning world of international television production, TV writer and executive producer Victor Quinaz (Netflix's Big Mouth & GLOW) will take participants on a journey through the ever-evolving, seemingly crowded landscape of streaming entertainment. From inception through production through release, Victor hopes to illuminate what was once the province of Hollywood but is quickly growing into a global orgy of stories, shows, format, content, and crap.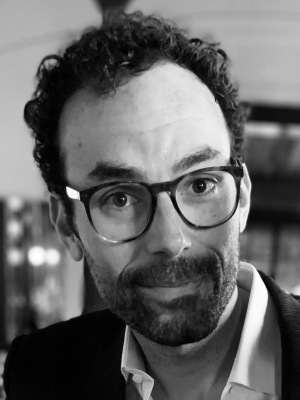 VICTOR QUINAZ
Victor Quinaz is a second-generation American filmmaker. As a writer and executive producer, Victor has worked on seven seasons of Netflix's Emmy nominated animated comedy, Big Mouth, as well as its spinoff, Human Resources. He also wrote and starred on Netflix's Emmy nominated comedy series GLOW. In addition to his narrative work, Victor has also produced the docu-series Last Chance U, also on Netflix, as well as several series for National Geographic and the BBC. Before working in television, Victor spent ten years directing commercials and created the cult-comedy series, Periods., which led to directing his first feature film, Breakup at a Wedding, released by Oscilloscope. When he is not making dirty cartoons, he works as a disaster relief volunteer, most recently with CORE and World Central Kitchen.
AGORA SERIES PANEL DISCUSSIONS
Thursday 10 November @Pavlos Zannas Theater
Entry only to accredited guests.
INTERNATIONAL INDUSTRY
Experts from the international series audiovisual sector are sharing their experiences, best practices and learned lessons on content creation, production and dissemination in a panel discussion focused on the future of the international series market.
Panel Discussion I
15.00 - 17.00 The Triangle of Happiness: International Series - Entertainment services - Movies
Speakers: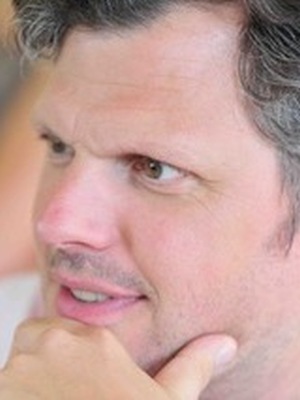 Dr. Ferdinand Dohna
, Producer, Beta Film (DEU)
Dr. Ferdinand Dohna, born in 1969, studied Classical Archeology, Ancient History and Ancient Greek in Bonn and Heidelberg. After a 2-year-stay at the German Archaeological Institute in Rome he received his PhD in 1999. During this time he worked as story editor at the Italian production company Luxvide, while in 1999 he started working as producer for international co-productions at KirchGruppe. In 2001 he left KirchGruppe together with Jan Mojto to build up EOS Entertainment. Since the merger of EOS Entertainment and Betafilm, Ferdinand Dohna has been in charge of international productions and co-productions. He is known for productions such as War and Peace, Borgia, The Same Sky,  Sisi.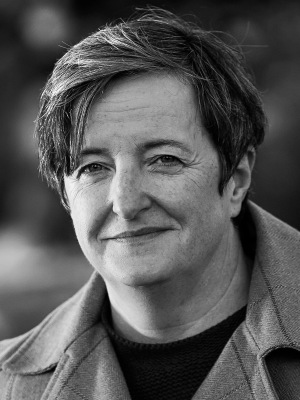 Sam Hoyle
, Executive Producer, Sky studios (UK)
Sam is an Executive Producer with outstanding experience on award winning shows for the BBC, ITV, Starz and Netflix, and is currently with the UK Sky Drama commissioning team.
Sam was the Co-Executive Producer on Doctor Who when Jodie Whitaker was launched as The Doctor. Prior to this, she was the Script Executive and Associate Producer on all three series of the ITV, BAFTA-winning show, Broadchurch.
Sam has also produced work in VR and immersive storytelling, notably on the Emmy-nominated The Runaway.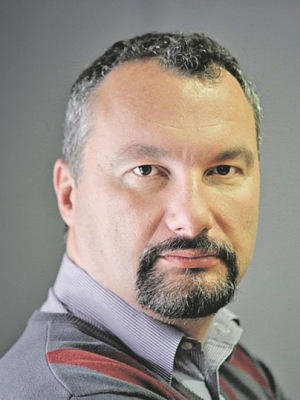 Boban Jevtic
, Head of Content Strategy and Development, Firefly Productions (SRB) - οnline
Boban Jevtic  is a Serbian film and TV screenwriter. From 2015 to 2019, he was the director of Film Center Serbia (FCS). Since 2019, he is working as a Head of Content Strategy and Development in the Firefly Productions, a production company from Belgrade, Serbia. As the creative director of Firefly Productions, he worked on TV series such as - Tycoon 1-2 (2020 -2022), Underneath 1-2 (2020 -2022), The Clan 1-3 (2020 -2022), The Family  (2021), No Trespassing 1-2 (2021-2022), Black Wedding (2021), Bock 27 (2021), Children of Evil (2022), The Fall (2022). As a screenwriter among several works : Military Academy (2012 -2013 ),  Suspicious Faces (2016 – 2017), Black Sun (2017) Strange loves (2022). In 2016, he was awarded the medallion of the Ordre des Arts et des Lettres of France and he was appointed the rank of Knight of Arts and Literature.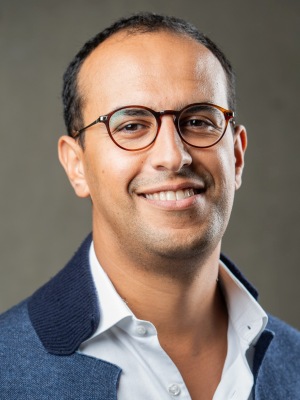 Julien Leroux
, Producer/Principal CEO Paper Entertainment (UK) - online
Julien Leroux is the founder and CEO of London based production company Paper Entertainment.  He has worked in international distribution for over 15 years, co-production and financing for companies including Cineflix, Newen and Mediawan working on titles such as Spiral, Marcella, The Minister, Ouro and Coroner. In December 2018 Julien started working on the financing, distribution and production of the Israeli spy series Tehran. In June 2020 he closed a deal with Apple who acquired the series which quickly became one of their most watched programmes.  In November 2020, Julien created Paper Entertainment which focuses on bringing unique local stories to a global audience. In June 2021 Channel 4 invested in Paper Entertainment and secured a minority stake in the company. In November 2021 Tehran won the Emmy award for Best International Drama Series and in May 2022 its second season was launched starring Glenn Close.  Paper Entertainment is currently developing new international series with Leonardo Fasoli, Maddalena Ravagli, Isis Davis, Tim Loane, Rupert Taylor, Giula Sandler, Amy Pocha, Seth Cohen & Chris Silber amongst others.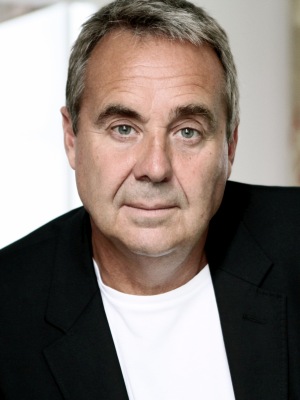 Peter Nadermann
, Producer, Nadcon production (DEU)
Peter Nadermann has been a producer and co-producer of feature films, TV movies and series for many years. He brought Scandinavian crime thrillers, such as the various Henning Mankell dramas, The Killing and The Bridge to German TV screens, while he was also the producer of the cinematic version of  Easy Money  and Stieg Larsson's Millennium -Trilogy. Currently,  Nadcon Film's  projects are films like Jussi Adler-Olsen's The Marco Effect with Denmark's Nordisk Film, The Baztan Trilogy by bestselling author Dolores Redondo, directed by Fernando González Molina with Spanish Nostromo Pictures and series projects such as Agatha Christie's Hjerson  together with Swedish b-reel Films, or  The Perfect Mother, based on a novel by Carol Noble together with French Quad Drama. Nadcon Film GmbH, Cologne was founded in 2012 by Peter Nadermann and Constantin Film AG. Under the management of Peter Nadermann, the main aim of the company is to develop – by acquiring rights in novels and original formats as well as by co-producing with interesting partners abroad – thrilling, compelling, competitive, high end drama and crime series with international appeal and standard. At the beginning of 2019, the majority of the shares previously held by Constantin Film AG were taken over by ZDF Studios GmbH.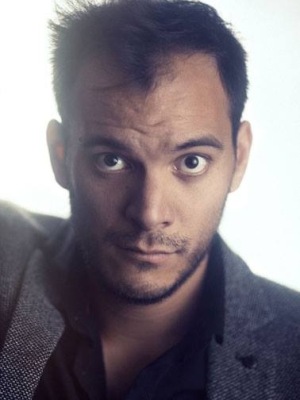 Richard Pommérat
, Head of Series Development, N9ne Studio (DEU)
After 11 years of working as a Sales and Acquisitions executive for global sales agent Wild Bunch TV, Richard is now head of Series Development for N9ne Studio, a new company looking to aggregate talented independent animation, live action, premium series and documentaries producers, writers, and directors. Besides helping filmmaking navigate the development phase, N9ne Studio will be involved in the marketing and sales of projects, working hand-in-hand with distributors and platforms. The company will leverage its funding and banking partnerships to finance these projects.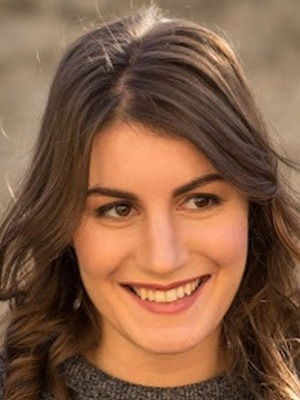 Veronica Vitali
, Manager Content Acquisitions, NETFLIX (IT)
Veronica Vitali is Manager Content Acquisitions at Netflix. Since joining the company in 2020, Veronica has been heading film and TV acquisitions and co-productions for Italy and, more recently, Greece. Prior to joining Netflix, Veronica held different positions at Cattleya, mainly working on international co-productions and sales of TV series like Romulus or Django. Before that, Veronica worked in the legal department at Swedish film distribution outlet NonStop Entertainment.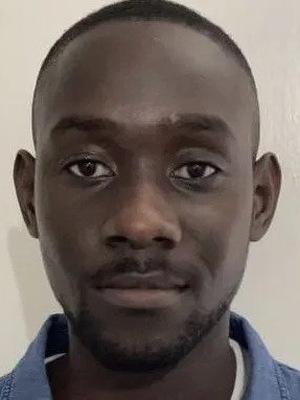 Moderator:
Zac Ntim
, International Film Reporter, Deadline
Zac joined Deadline in 2022 as International Film Reporter. He came from the US-based digital site Business Insider where he covered film and TV as well as film festivals. He is currently based in London.
Co-curated with the Greek Film Center



In collaboration with the British Council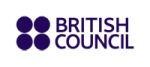 17.00 - 17.30 Break
GREEK INDUSTRY
Professionals from the Greek audiovisual industry will discuss the contemporary local  scene of series production and dissemination: what are the challenges and opportunities and  what will the future of the Greek series industry look like in the coming years?
Panel Discussion II
17.30 - 18.15 The Modern Greek Drama – Setting the local scene: TV networks & platforms
Speakers: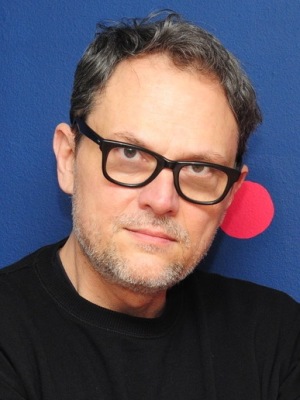 Konstantinos Bourounis
, Deputy Chief Content Officer, ERT
Konstantinos Bourounis has a degree  in Physics from the National Kapodistrian University of Athens.  His keen interest in media led him to top management positions in media - print and electronic - with a focus on youth audiences for over 20 years now. Currently he is the Deputy Chief Content Officer in ERT and before that he was Head of Youth and Digital Content for ERT and part of ERTFLIX core team. For several years, he was Program Director, Commercial Director and Marketing Director at Mad Group (Mad TV, Mad Radio), as well as Head Production Designer for major TV and 360ο  productions such as Mad Music Awards, Arion Awards, Madwalk, etc. Early in his career he was Editor In Chief for Youth Magazines (Pop Corn, Virgin Megastore Magazine).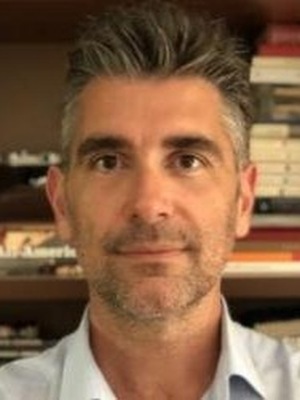 Yannis Donos
, Original Content Manager & Head of Acquisitions, ANT1 +
Yannis Donos has been working in the field of Entertainment for over 20 years holding – among others - the director positions of Marketing and Communication, Production, Distribution, Acquisition, in the largest companies in Greece which were also licensees of the Major Film Studios. For the past two years he is holding the position of the Original Content Manager and Head of Acquisition of ANTENNA PLUS (ANT1+) the new streaming OTT platform which ANTENNA GROUP (the largest media group in Greece) has developed and launched in April 2022, designing and implementing the content production and acquisition Strategy. ANTENNA PLUS has a presence in Greece and Cyprus with a vision of global launch soon. Recently ANTENNA GROUP acquired Sony Pictures Television Network Portfolio in Central and Eastern Europe securing 22 Pay TV channels and two OTT services in 12 territories.
George Pofantis
, Chief Content Officer, ANTENNA  TV
George Pofantis is the Chief Content Officer of ANT1 TV, since April 2018. He also served as Chief of Program for Alpha TV from 2013 to 2017.
Mr. Pofantis turned both channels' fortunes around, by re-investing in fiction production and revamping older entertainment projects.  Since 2010, he also focuses on the local digital ecosystem by forming ComedyLab, a comedy collective/production company that generates comedy content for the web and OTT platforms. His experience as a content creation professional in TV and Digital, spans over 30 years,  both in Greece and the U.S., where he has been active  in content development and production for broadcasters and production companies. He is keen in further growing the production environment in Greece,  creating original fiction and entertainment formats, and attracting European partners for what he calls "sunny noir" co-production in Greece.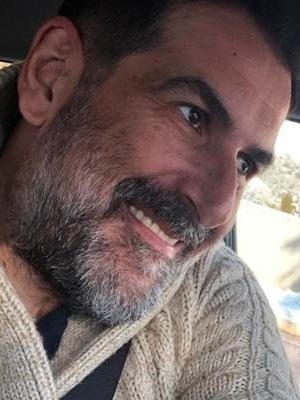 Konstantinos Sousoulas
, Chief Content Officer, MEGA TV
Kostas Sousoulas has been working in the Film, TV & production industry since 2000. Currently he is the Chief Content Officer of Mega Channel (since Jan 2021). He is leading Mega's content division and plays a key role in the strategic decisions for the continued development of all Mega's departments. At the same time, he is responsible for Mega's content worldwide sales and operations. 
Prior to joining Mega Channel, Kostas was General Manager in major companies of Alpha TV Group (2013-2020) responsible for all facets of development and function for Alpha TV, Plus Production and Green Pixel (production company).
Kostas also spent 12 years in major Greek audiovisual production companies such as Anosis, PLD Productions, TVE, studio ATA, Cut Productions, N-Orasis, Village Plus. From 2000 to 2008 he was focused on TV series production as well as commercial production. Since 2008 he has played a major role being an Executive producer for the execution of feature films with great acceptance from the audiences (such as Christmas tango, What if, Worlds apart).
His career in the film industry has met great distinctions, with the most recent being Christopher Papakaliatis' movie Worlds Apart, which won the audience award for best film in the L.A. Greek Film Festival. Ηis career in TV sector proved successful by the results of the companies he worked for and its performance in Greek TV scene. His vital role in great fiction series (such as To nisi, Min arhizeis ti mourmoura, To soi sou, Siopilos dromos, Maestro) created a truly exceptional result.
He has also served as member and critic at the European Film Awards.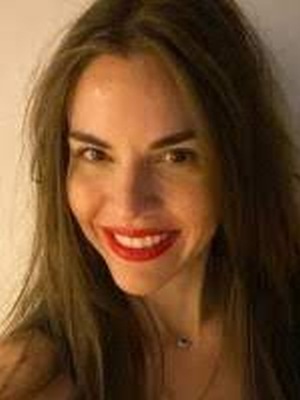 Faye Tsitsipi
, Senior Manager COSMOTE TV Originals
Faye Tsitsipi has 15 years of experience working in TV content strategy, research, marketing and sales advertising in various roles. She started her career in OTE Group in 2016, working as a Senior Expert TV Content for Deutsche Telekom TV Europe and COSMOTE TV, then promoted to Senior Manager for Market Insights and Original Content Production at COSMOTE TV (documentary, fiction, entertainment). Before joining OTE Group, Mrs. Tsitsipi worked for ALPHA TV and RTL Group for a decade in various roles.
Faye Tsitsipi holds a BA in Political Science from Panteion University of Athens and an MA in Media & Communications from City University of London, UK.
Moderator: Poly Lykourgou, Film Critic/Journalist, NOVA, FLIX.GR
Panel Discussion III
18.15 - 19.00 The Modern Greek Drama – Setting the local scene: Production
Speakers: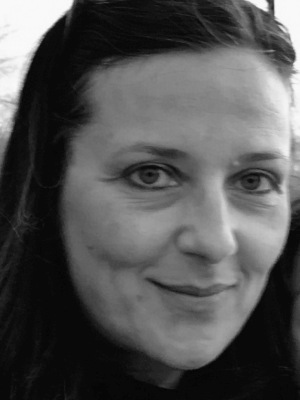 Fenia Cossovitsa
, Producer, Blonde
Fenia Cossovitsa is an acclaimed Film Producer with many years of experience in the development, production and post-production of feature films, documentaries, TV series and other audiovisual programs. Her portfolio includes over 30 Greek and international feature films, TV series and documentaries while she has worked with internationally acclaimed filmmakers as Peter Bogdanovic, Jonathan Nossiter, Tony Gatlif, Dominik Moll, Delphine and Muriel Coulin, Cedric Klapisch. Her résumé includes high quality TV series (Eden, Tehran Season 1 and 2 for Apple TV, Eteros ego lost souls, Catharsis and Nemesis for Cosmote TV, Greek salad by Cedric Klapisch for AMAZON ORIGINALS) and international co-production partnerships for more than 20 Greek and foreign feature films (Italy, France, Germany, Canada, Algeria, Cyprus). Blonde has serviced numerous high budget international projects (Monday, Treadstone, Eden, Tehran, Jack ryan3)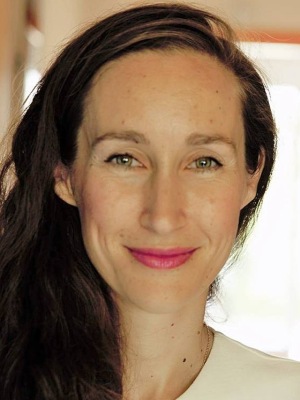 Ioanna Davis
, Producer, Indigo View
Ioanna is a graduate of Economics and Management from the University of St. Andrews in Scotland. She is the CEO of Indigo View Productions, which she co-founded at the age of 24, and producer of numerous award winning TV series, short films and documentaries. Among others, she has produced the 26 episode period drama To nisi (The Island), the historical documentary When Mercury Held His Breath and the 13 episode teenage mystery/adventure Commandos and Dragons.  Among her current projects in development is the feature film Recrucified, directed by Theo Papadoulakis based on the seminal novel Christ Recrucified  by Greek author Nikos Kazantzakis, the political satire / drama series The salesman and two historical documentaries with Cosmote TV.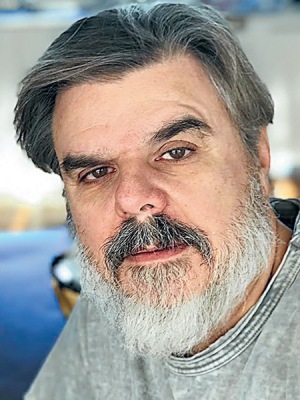 Markos Holevas
, Chairman of the Board of Directors, Greek Film Center
Markos Holevas  was born in Strasbourg. He studied economics at the University of Macedonia and film direction at the Eugenia Hadjikou film school. He attended postgraduate seminars at French Television (FR-3 Alsace) and at INEP-Paris.
He is a member of the editorial board of the film magazine Cinematographic Notes as well as a founding member and president of the Super-8 Thessaloniki Festival. He taught TV production  at the Journalism and Media Department of AUTH. In his capacity as special advisor to the Greek Film Center,  he undertook the creation of the Hellenic Film Commission He has directed several documentaries, two films for television  and two feature films.
His first film for television Onira Glyka was included in the Pompidou Cultural Center film library, while the international co-production of the documentary The Olympic Games in Ancient Greece was honored with the patronage of the European Parliament president, Pat Cox. He has directed all types of films: fiction, documentaries and animations and is currently the Chairman of the Greek  Film Center Board of Directors.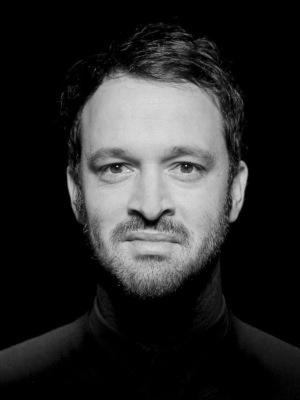 Orestis Plakias
, Producer, Foss Productions
Orestis has bachelor degree in Mathematics and graduated with honors from the Music & Audiovisual Department of Ionian University (MA in Sonic Arts). Since 2010, he has been working as Production Consultant and Content Executive in Cinema, TV and Advertisement.
He has collaborated with Vodafone as a Senior Product Manager of Content for more than 3 years, with Athens International Film Festival as Publicity Manager, with Frontstage, the biggest radio broadcasting company in Greece, as Brand Manager and with 20th Century Fox, Odeon, Lionsgate, HBO, Onassis Foundation, and many more, as freelance production & content marketing consultant for the greek market.
He is currently supervising the curation of a promising and rich international slate for Foss Productions, one of the fastest growing production companies in Greece, including some of the upcoming projects from prolific directors such as Argyris Papadimitropoulos, Vasilis Kekatos, Yorgos Zois, Dennis Iliadis, and many more. At the same time he is a partner and co-creator of the Late Bloomers creative agency as well as a proud member and collaborator of Documatism, in Athens, Greece.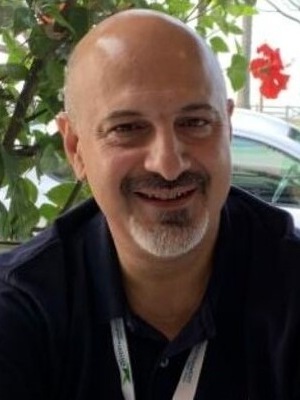 Dionysis Samiotis
, Producer, Tanweer Productions
Dionyssis Samiotis is a producer of over 30 feature films, among which, box office hits such as Politiki Kouzina (2003), My Name is Eftihia (2019) and Smyrna (2021). Associate producer in Costa Gavras' film Eden is west and co-producer/production coordinator in a number of international co-productions (such as The Kings of Mykonos by Peter Andrikides, O Jerusalem  by Ellie Chouraqui, Fugitive Pieces  by Jeremy Podeswa).
He has studied LL. B,  Athens University Law School, (1988), LL.M in Commercial & Corporate law (University of London, 1988-89) focusing on intellectual property rights, along with undertaking Film Business School course, «Financing strategies & Legal Technics» (Madrid, June 1995). Tutor on Production Finance and Marketing, in several EU training programs.
Since January 2012, he has joined Tanweer Group, developing its business of content sales and distribution in various territories (Greece, Cyprus, Middle East, India, Turkey, East Europe), as member of the board and Vice President of Sales, Acquisitions and Business development.
Heading Tanweer Productions, he is currently producing multiple TV Series, such as beloved Remember When (Ta Kalitera Mas Hronia) and The Hypochondriac (Ki Omos Eimai Akoma Edo) for ERT1. Αfter the success of My Name is Eftihia, TV series 42°C and documentary series Ancient Greek Technology: From God to Man for COSMOTE TV, along with latest feature Smyrna, winner of 5 Hellenic Film Academy Awards, Tanweer Production's next venture is feature film The Murderess, based on the acclaimed landmark novel by Alexandros Papadiamantis.
Moderator: Poly Lykourgou, Film Critic/Journalist, NOVA, FLIX.GR
Panel Discussion IV
19.00 - 19.45 The Modern Greek Drama – Setting the local scene: Content
Speakers: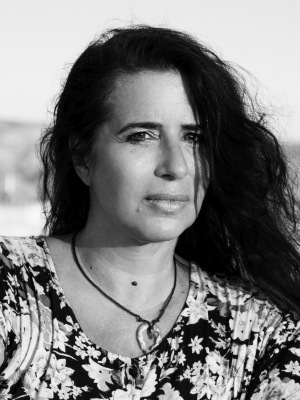 Katerina Bei
, Writer/ Screenwriter
She graduated from Athens Law University and Journalist College. She is a screenwriter and writer. She worked for 10 years in magazines and the radio. She wrote scripts for television (Our best years, Sole by mistake, Hardly ever, Loafing and camouflage, Golden Girls, Steps) and movies (Eftyhia, Success Story, Female Company  -co writing, The Bubble -co-writing, Lisa and the others, The heart of the Beast  -co writing,  Pedro Noula -co-writing. ) She published novels.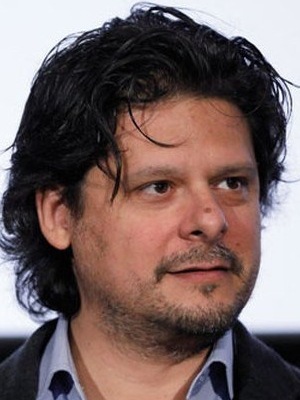 Lefteris Charitos
, Director/Chairman of the Board of Directors Hellenic Film Academy
Lefteris Charitos is a fiction and documentary film director. He studied film at the Royal College of Art in London. He is most famous for the Drama Series Agries Melisses (ANT1 TV 2019-2022) which became an instant success. His feature documentary Dolphin Man (2017, Greece-France-Canada-Japan-Italy in co-production, with ARTE, French and Greek Film Centers, WOWOW, SVT, Knowledge Network, ERT, RTS) received the IRIS AWARDS for best documentary and best newcomer in 2018. He has also directed many fiction and documentary series for Greek television, including the highly acclaimed history documentary series 1821 and The Journey of Food (Cosmote TV) and the fiction crime series Zone Defense (ERT). Parallel to directing he has been the Digital Film Production Coordinator at the SAE Creative Media College in Athens. Since October 2022, he is the Chairman of the Board of Directors of the Hellenic Film Academy.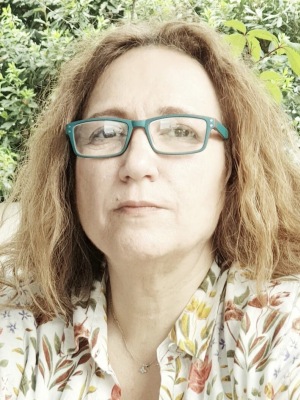 Katerina Filiotou,
Director
Katerina Filiotou is a Director and Scriptwriter. Currently, she is directing the series  Afti h Nyhta Menei that is based on the nobel by Thanos Alexandris and is aired at Alpha TV. In addition, she is the co-writer of the COSMOTE TV successful show The Other me.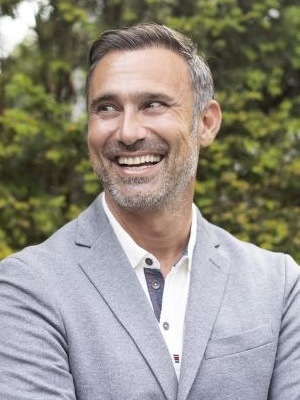 Yorgos Kapoutzidis
, Director, Screenwriter, Actor
Yorgos Kapoutzidis was born in Serres and studied Law at the Aristotle University of Thessaloniki, the city where he first came in contact with theater as a member of the Thessaloniki French Institute's theater group. He rose to fame as both actor and scriptwriter through a number of TV series (Savvatogennimenes, Sto Para Pente and Ethniki Ellados). His most recent work, titled Serres, is currently showing at ANT1+, featuring as the first Greek series of the new platform. Over the past years, he has been actively engaged in theater, both as a playwright and a stage director. His sophomore play, 42497, is staged at IVI theater  in Athens. In addition, he is currently collaborating with the National Theater of Northern Greece (NTNG), as his debut play Whoever Wants to Break Up, Raise Your Hand, is scheduled to premiere at the Royal Theater.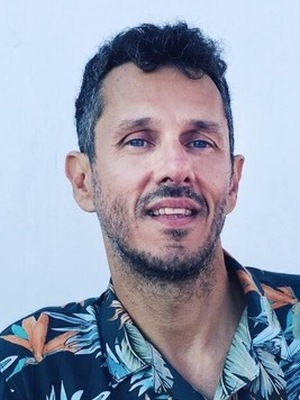 Vardis Marinakis
, Director
Vardis Marinakis is a Greek film director. In 2021 he directed the limited series Silent Road which was acquired by Beta Films, presented at Canneseries '22, sold to Mediaset Italia and ranked 2nd in prime time Italy.  For the last twenty years he has been directing numerous commercials, branded entertainment films, one of which (From the Start)  won the Golden Lion in Cannes Lions 2017.  He has directed two feature films which premiered at the Karlovy Vary film festival and won several international awards. Variety reviews are available  here . The first one is BlackField (2009) and the second one Zizotek (2019). He graduated from London's National Film School where he  studied under leading British director Stephen Frears.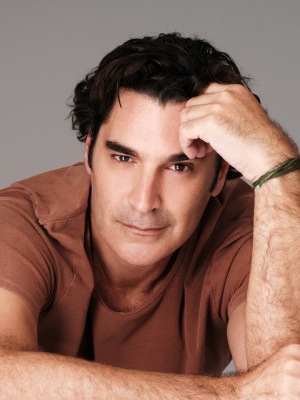 Christopher  Papakaliatis
, Director, Screenwriter, Actor
Christopher Papakaliatis was born and raised in Athens, Greece. He was first cast at the age of 16 for a role in the TV drama series Guards of Ahaia, which was aired in 1991 by Mega Channel (one of the biggest private TV channels in Greece). After numerous roles in successful TV series as a teen actor in Greece, he decided to write his first TV script at the age of 23. Our life is a path was aired on Mega channel in the season 1999-2000 and was well recognized by critics and public. The following season he wrote and starred in the TV series "Take care of me" 2000-2001, and the following season he made the TV movie Three wishes 2001-2002. In 2003 he wrote and starred in the TV series Close your eyes which was one of the highest rating series in Greece. It was at that point that he decided to direct most of the second and third season episodes with great success. In 2005-2006 he wrote, directed and starred in a new drama-thriller series Two days only and in 2008 he wrote, directed and starred in the TV series 4. It was the same year that he got accepted as a member of the International Academy of Television Arts and Sciences (EMMY International). In 2012, he starred next to Catherine Deneuve and Sebastian Koch in the feature film God loves Caviar directed by Iannis Smaragdis. What If  is his first feature film. The film was written and directed by him, while at the same time he played the leading role of Demetris. What If  is a love story in Athens during the European economic crisis and is now one of the biggest Greek box office hits. The movie was a commercial success in Greece for the 2012-2013 season and remained in theaters for more than 4 months.
In 2015, his second feature film Worlds Apart was released, starring Oscar winner J.K. Simmons, and had an international distribution. The movie made a 5m euro grossing in the Greek box-office and it premiered in the USA in 2017 receiving very positive reviews from the LA Times and other publications.
In 2018, he made the documentary One World, which saw him travel to Nepal and Africa for Action Aid.
His latest TV show, Maestro, written and directed by him, is currently on Mega Tv channel. Christopher Papakaliatis also holds one of the lead roles in the show.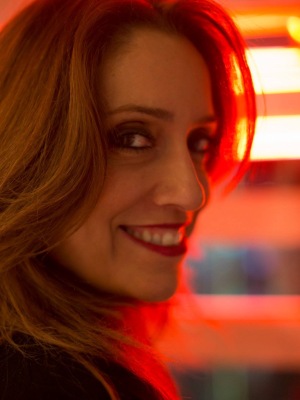 Moderator:
Poly Lykourgou
, Film Critic/Journalist, NOVA, FLIX.GR
Studied Sociology, as she has always wanted to save the world. When they told her that "these things only happen in films' ' she decided to proceed with a masters in Film. Upon concluding her graduate studies at Newhouse School of Communications, Syracuse University (MS Television, Radio & Film και MA Creative Writing), she returned to Greece and started her career as a copywriter of "Sneak Preview" (ANT1 TV show) and as an editor of Cinema magazine, where she also contributed as a programmer of the International Film Festival of Athens - Opening Nights. Throughout the past 25 years, she has continuously worked as a freelancer for newspapers and magazines, providing film reviews, opinion pieces and interviews she obtained at major film festivals (Cannes, Berlin, Venice etc). One way or another, she has also always worked for TV (as a film critic of the daily cultural magazine of ERT, and for the last 16 years as the film journalist of Nova TV). In 2011, with three of her most respected colleagues and dear friends, she launched flix.gr, the best film site in Greece. Looking back, she might have failed in saving the world, but the world of cinema has definitely saved her.
''Tonia Marketaki'' Theater
22.00 Special Screening - COSMOTE TV
The Other Me - Season 3 - Episode 1 : The Beginning of the End
AGORA SERIES PROJECTS
The AGORA Series is partnering with the Midpoint Institute and the Mediterranean Film Institute to present the Greek projects that were selected to attend the intensive  programmes within the period from 2017 to 2022. The series projects are listed below.
MEDITERRANEAN FILM INSTITUTE (MFI)
Series Lab Greek selected projects
Title: Placier
Producer: Ioanna Davis (Indigo View)
Director: Theo Papadoulakis
Screenwriters: Theo Papadoulakis, Yiannis Melitopoulos, Vasilis Patmanidis
Status: In development
Title: Truth Be Lies
Producer: Konstantinos Gourgiotis (Ace House Productions)
Director: TBC
Screenwriter: Christos Karabelas, Alexandra Dyranis Maounis
Status: In development
Title: The Little Devil
Producer: Kostas Tagalakis (Top Spot)
Director: Thelyia Petraki
Screenwriters: Thelyia Petraki, Alex Esslin, Ioanna Tsilili, Georgia Michailidi, Korina Tsinidi, Nefeli Athanasaki
Status: In development
MIDPOINT Institute
Series Launch: Greek alumni
Title: Babel (working title)
Producer: Jack Thomas-O'Brien(Sixteen Films), Fenia Cossovitsa (Blonde)
Director: Georgis Grigorakis
Screenwriter: Simon Coss
Status: in development
Title: Nostos
Producer: Christos V. Konstantakopoulos (Faliro House)
Screenwriter: Stavros Pamballis, Christos V. Konstantakopoulos
Status: In Development
Title: Sleepover
Producer: Amanda Livanou (Neda Film), Maria Hatzakou  (Merricat Film)
Director: Maria Hatzakou, Alkis Papastathopoulos
Screenwriter: Maria Hatzakou, Alkis Papastathopoulos
Status: in development
Title: 10 Bullets
Producers: Stelios Cotionis (Foss Productions), Vasilis Chrysanthopoulos (PLAYS2PLACE)
Director: Kostas Gerampinis
Screenwriter: Kostas Gerampinis, Pavlos Methenitis
Status: in financing